While Nigerians are grappling with the fuel subsidy removal, another increment that will eat into their meagre pay is coming.
Power companies are speaking of an increase in electricity tariff.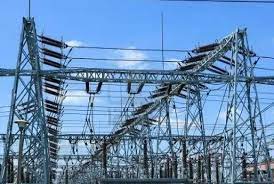 The price of electricity is expected to rise by more than 40% in coming days.
Nigerians may need to brace themselves for worse times, as this development could lead to the end of all energy subsidies in the nation.
The rate increase that will take effect on July 1, 2023, could be another crucial test for the Bola Ahmed Tinubu administration's market reform.
However, the energy industry still receives a monthly subsidy of roughly ₦50 billion due to a revenue shortage.
The administration has already stopped providing subsidies for Premium Motor Spirit (PMS) and floated the Naira
These are actions that have made it more difficult to fix prices for the 2022 Multi-Year Tariff Order (MYTO) of the Nigerian Electricity Regulatory Commission (NERC).
You Should Read: Democracy Day Speech: Again, Tinubu Speaks On Subsidy Removal
meanwhile, the actors in the power sector have not been able to deliver at NERC's current Service Based Tariff (SBT), which was benchmarked on an exchange rate of ₦441/$ and an inflation rate of 16.97% after signing contracts with NERC for 5,000 megawatts per year.
Currently, the inflation rate is 22.42 and some experts have projected that it would hit 30% by the end of June, given the floating of the Naira and subsidy removal on PMS.
Watch The Percentage Of Electricity Nigerians Consume Yearly