Mr Olabode George, a former Deputy National Chairman of the Peoples Democratic Party (PDP), says he could do something tangible for President Bola Tinubu. 
People wonder what these tangible inputs could be, coming from a man that speaks against the President.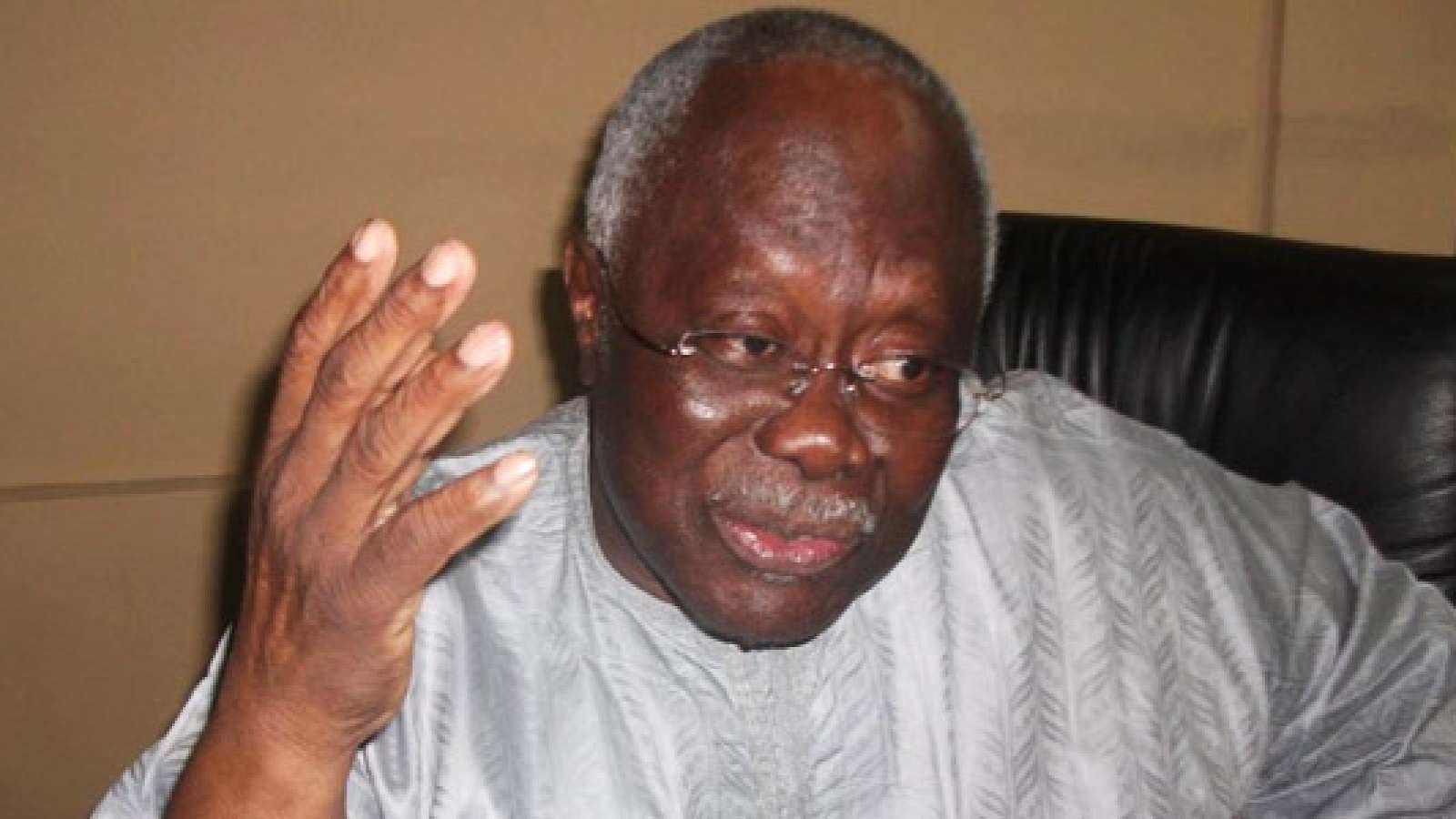 Mr George who just "made up" with the president, told PUNCH in an interview that he had stopped his feud with Tinubu.
He stated that that the reconciliation with the President was not for appointment purposes.
It is for the sake of peace and in regard to those who intervened in the situation at Tinubu's request.
He stated that certain top Lagos State indigenes and an All Progressives Congress group had visited him to resolve the long-running conflict.
Let Bygones Be Bygones
They asked for his support for the Tinubu administration, while stating that he could never have wished for anything greater at his age.
Read Also: Manchester United Join Chelsea In Race For Andre Onana
"On this, people are only talking nonsense, and they need to shut up," he said.
"Tinubu is just getting started, and we previously stated that my party was still in court.
"They advised us to let bygones be bygones.
"The Bible makes it very plain that revenge belongs only to God Almighty, and you don't keep fighting after everyone has convinced you that it's enough.
"Those who say I want an appointment don't know what they're talking about.
"What exactly do they want to happen to the next generation?
"I stated that I had forgiven him. We had an issue that was resolved for us, and I have since forgotten about it."
People Of Knowledge
He was asked if he would accept a government post if one was offered to him.
Read Also: Appoint Igbos Into Key positions, Ohanaeze Chieftain Tells Tinubu
In his response, he said: "I will give him people who have knowledge from the party because I have been a manager for years.
"If he says he wants me to help him find someone, there are millions of other young people with more energy than me.
"It's not for me because I'm not looking for work.
"But if he phones, we'll talk about it before the party leaders.
"We would put our heads together and pick someone from our side who is still young, agile, knowledgeable, and can contribute value to our country".
He stated that he could not congratulate or visit Tinubu at the home since his party, the PDP, was still contesting the presidential election results in court.
This, he claimed, would constitute a betrayal of his party.