It was celebration day on Sunday, June 18, as countless people on social media celebrated their father and anyone who played a fatherly role in their lives.
The Governor of Edo State, Mr Godwin Obaseki, joined these millions of people to celebrate fathers in Nigeria.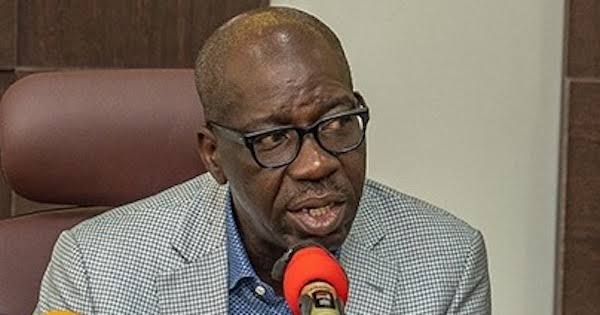 He acknowledges their sacrifices and roles in maintaining the unity of the family and contributing to the development of the society.
According to the governor, men should be appreciated. They play a critical role in homes, workplaces and society at large.
Obaseki, in a statement to commemorate Father's Day, said his government would continue to ensure reforms and programmes to open up more economic opportunities.
He believes it will help fathers satisfactorily meet their responsibilities amid the current economic realities.
The Role Of Fathers
"Today, we celebrate the indispensable role fathers play in our families and their invaluable contributions to the development and progress of our society.
"Fathers are not only providers but also nurturers, mentors, and pillars of strength.
"They ensure a harmonious and loving atmosphere within the home, fostering unity, understanding, and mutual respect among family members.
"The guidance, love, and support of the father shape the character and future of our children. It instills in them values that will contribute to a progressive and prosperous society.
"In Edo State, we are blessed with fathers who have sired children and raised them up to effectively represent the state nationally and in the Diaspora.
Also Read: Father's Day: Amazing Gifts You Can Get For Your Dad
"Today, we can boast of Edolites who are doing well globally in all spheres of life.
Economic Challenges
"As a government, we are well aware of the economic challenges faced by families in recent times, particularly due to the increase in the prices of goods and services, following the removal of fuel subsidy by the Federal Government.
"We understand the impact this has on your daily lives, knowing that providing for your families is a top priority for you, and are committed to easing the burden you face at this very challenging time.
"We are intensifying efforts to mitigate the impact of this tough policy on families. This is to ensure that your hard-earned income stretches further.
You May Like: Man Who Threatened To 'Kill' Igbos In Yorubaland Arrested
"We will sustain reforms and programmes to open up more economic opportunities. This will enable you satisfactorily meet up to your responsibilities amid the current economic realities."
The current rise in food prices has put many families in a difficult situation.
Most hit are fathers who need to provide for their families.
Watch the video below to see why food prices are high.