Frustrated travellers are lamenting the continued skyrocketing of airfares in Nigeria occasioned by Forex crisis.
The rising cost of travelling coupled with the economic uncertainties is making it difficult for individuals to travel as desired.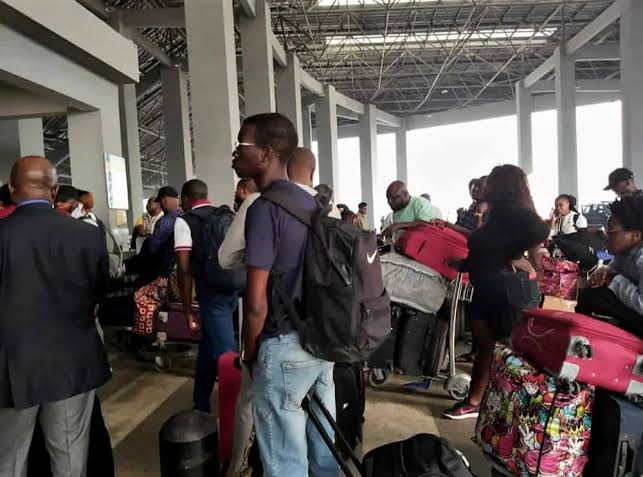 Many travellers are expressing their disappointment and frustrations as airfares continue to skyrocket, making it increasingly difficult for individuals to embark on their desired trips.
Read Also: Moment Hotel Staff Prays For Davido For Giving $10k Gift (Video)
The unification of the nation's multiple exchange rates by President Bola Tinubu and the decision of the apex bank to float the Naira at the Investor's and Exporters' Window of the foreign exchange market are major factors.
Since then, the Naira had fallen from ₦471/dollar to ₦867/$.
The prices of air tickets had skyrocketed, making it increasingly difficult for Nigerians to travel, especially when compared to neighbouring countries such as Benin and Ghana, where airfares are notably cheaper.
The airfare from Lagos to London which was around 350k in May, is currently around 750k or more now.
Many travellers are now considering an alternative option, which is going through Benin republic which is a lot cheaper.
Most airlines operating in Nigeria are still battling with trapped funds which the Federal Government is releasing in batches.
So the airlines are hiking their already high airfares in Nigeria while the airfare in Cotonou, Benin republic has been very affordable.
Why Is President Tinubu Yet To Release His Ministerial List?