The fear of not having enough money to cater to one's bills has been fingered as the major cause of money anxiety in most people's lives.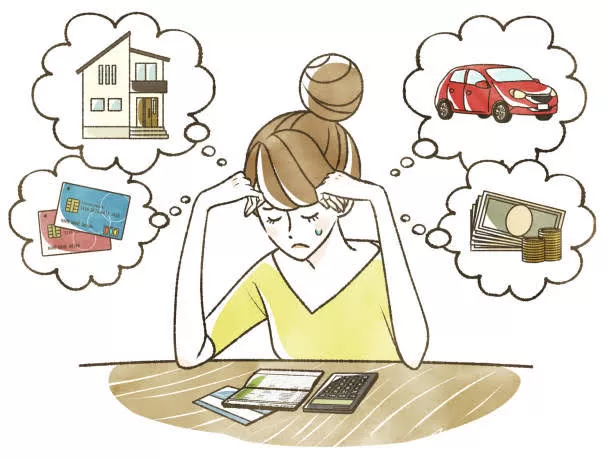 As a result, the need for individuals to diversify their income so that they can have multiple sources of income has been brought to the front burner.
Though it is recorded in the good book that "the love of money is the root of all evil" yet not having money is the root cause of many anxiety.
Read Also: Personal Finance: 3 Easy Ways To Escape Loans
Money anxiety is affecting so many people in diverse ways  – fear to check ones statement of account, fear of pay day and fear of exhausting ones income, among others.
Common To Both The Rich And Poor
Helping viewers make sense of how to cope with money anxiety on iBrand TV's breakfast show "iBrand DayBreak" Charles Fakrogha, said this anxiety is common to both the rich and the poor.
Charles Fakrogha, is iBrand TV's business analyst. He is a professional stock broker and trainer with years of experience in the industry.
The stock broker said the economic situation in Nigeria has more than added to the money anxiety being experienced by many people.
According to him, most people's take home pay is not sufficient enough to actually take them home.
According to him, this is a major contributing factor to the anxiety being experienced by most people.
Fakrogha highlighted a few tips to help individuals cope with money anxiety in today's world.
Tips For Coping With Money Anxiety
Change your perspective: Changing ones psychology or way of thinking towards and around this fear is very important when trying to overcome this anxiety. "As a man thinketh in his heart so is he." So the way a person thinks about money goes a long way to affect his health status and decisions.
Having an abundance mentality: Having the mindset that the money they pay me at work is not going to be enough will certainly lead to money anxiety. There is need to have a thinking that emphasises that what you have will be enough for you.
Stop the blame game: Stop blaming others for your poor or low financial state. Take responsibility for how well or how poorly you managed your own finances
Read Also: "Teach Elected Office Holders Personal Finance" – Fakrogha
Improve your financial literacy level: A good knowledge of financial literacy will aid in proper budgeting and take away this anxiety. So get more information about how to handle your personal finance.
Spend money without fear: Stop panimcking or getting worried when bills come. Just see yourself as a philanthropist helping those organisations.
Personal Finance: Tips To Overcome Money Anxiety Forever