The Lagos State Government has reduced the cost of transit for all state-owned transport systems by 50% in an effort to reduce the effects of the removal of fuel subsidies.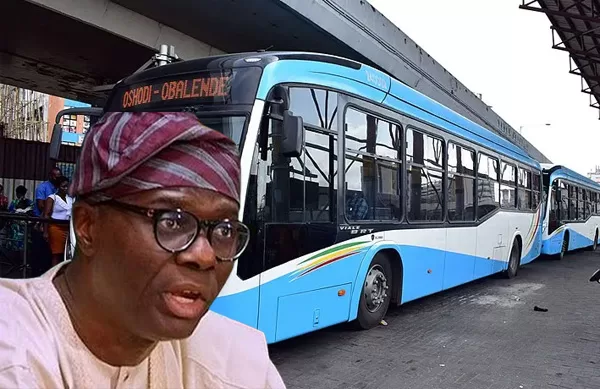 The state's vulnerable residents would also get food distribution from the government.
Governor Babajide Sanwo-Olu emphasised that the state administration is working towards implementing these palliatives to minimise the suffering.
He was addressing a press conference on Monday at the Lagos House, Ikeja.
According to the governor, the 50% slash in transportation costs by the government would take effect from Wednesday, August 2, 2023.
He stated that modalities have also been put in place by the informal transportation sector, especially the yellow buses, to slash their charges by 25%.
People Also Read: Lagos Start-ups Secure $820m Early-Stage Funding
"We've had extensive conversations with all of the stakeholders in our transport system, both formal and informal modes of transportation, and we have come to a conclusion, which the state government will be supporting.
"Immediately from Wednesday, all public transportations that are being controlled by LAMATA, all of the high capacity buses, will be plying all the routes of Lagos at 50% discount.
"All commuters that will be plying these routes will start enjoying a 50% rebate on the transport fares that are currently being charged on all of these routes," the governor said.
He added: "For the yellow buses, they are also going to make a pronouncement today, and I can say to you that we have agreed with them that they will be doing about 25 per cent reduction on their buses.
Sanwo-Olu added that more staff buses had been purchased for state civil service employees to make going to and from work easier.
Sanwo-Olu Restates Commitment To Safe Lagos Water