The presidential candidate of the African Action Congress, Omoyele Sowore, has lampooned the presidential candidate of the Labor Party, Peter Obi, for celebrating the United States of America's honorary citizenship conferred on him.
Peter Obi was conferred with honorary citizenship during his meeting with the Mayor of Dallas as well as a select group of Texas Judges.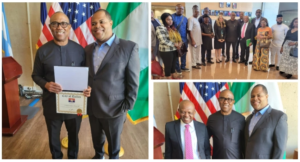 Obi the flag bearer of the Labor Party at the forthcoming 2023 general elections shared on social media in the early hours of Wednesday the news of his honorary citizenship in Dallas.
Sowore reacted to Obi's tweet that Obi had been scammed and that the certificate wasn't worth the paper it was printed on.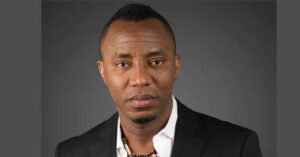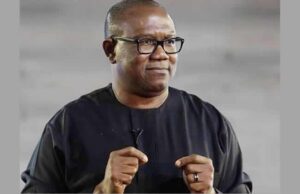 His Tweet read: "No wonder #PeterObi clearly stated he's got no ideology different from #atiku and the rest, for him to be celebrating the conferment of 'honorary citizenship' of Dallas shows he's got no clue that the award is not even worth the paper it was printed upon. Someone scammed him!"
The AAC flag-bearer and human rights activist added that the honourary citizenship did not deserve the euphoria Obi attached to it, noting that Obi had been scammed.
Peter Obi's supporters had recently organised a 5 million march in major cities of the country to kick start Obi's campaign towards the election