The feeling of being in the Presidential villa must sure be a good one. Even Nigeria's First Lady, Remi Tinubu was unable to hold back her joy during her first visit.
Remi was taken on a tour of the villa by the then First Lady, Aisha Buhari, and the joy on her face said it all.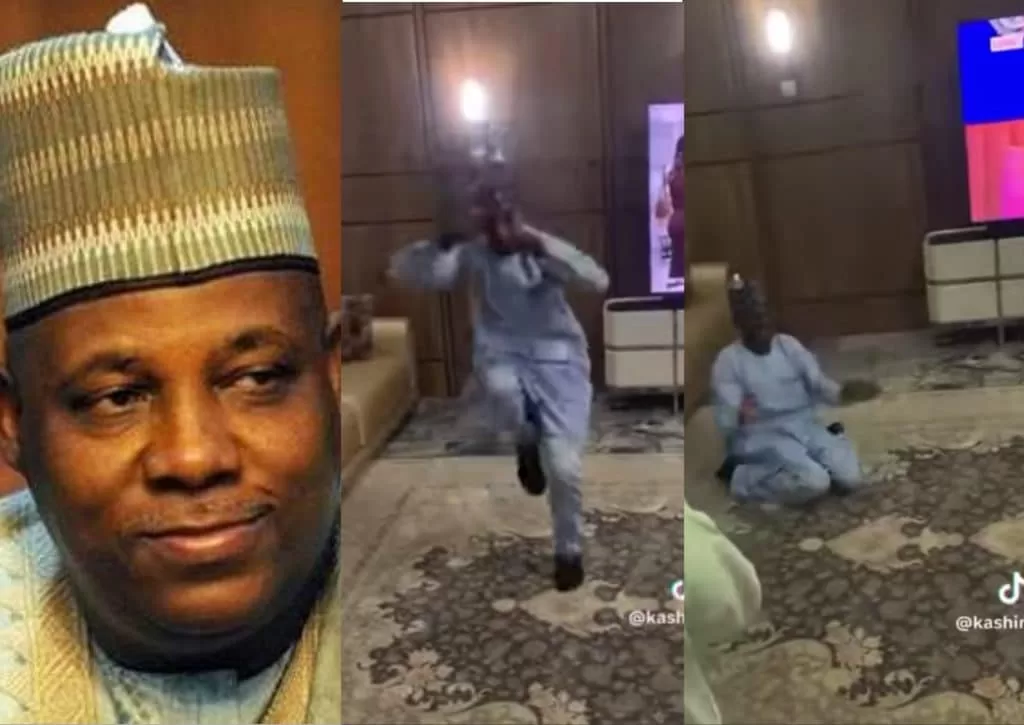 Today, a man from the hometown of the Vice President, Kashim Shettima visited Aso villa. In fact, he could not contain his excitement.
A video has captured him dancing and jumping happily during the visit.
In the trending video, the man could not contain his joy after visiting for the first time to see his kinsman in the presidential villa.
It was sure not one of those things he would have imagined before now, would happen.
You May Like: Atrocity! Assemblies Of God Pastor Defiles 13-Year-Old Girl
Shettima stunned by the excitement of his kinsman during the state house meeting, stood stunned; watching with his mouth agape as the kinsman showed off unique dance moves and excitement.
Watch the video below:
Check out this hilarious moment when one of Senator Shettima's loyalists broke into a spontaneous dance in front of the Vice President @KashimSM, celebrating their victory in the election. Wai Wai Wai, with some epic dance moves! 🤣🤣🤣 pic.twitter.com/ZKrV22VKi2

— Halima Abatcha Mrs (@HaleeAbatcha) June 21, 2023