Omooba Adekunle Ayoola is an All Progressive Congress (APC) chieftain in Ogun State.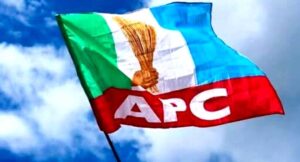 The politician asked Governor Dapo Abiodun and former Governor Otunba Gbenga Daniel to put their differences aside for the sake of the state's socio-economic development.
Ayoola, an international trade specialist who travels between Nigeria and Poland, made this request in a statement released to the media on Friday.
He expressed dissatisfaction with the apparent bad blood between the two political leaders.
"I have really not been happy reading all manner of distasteful reports on the two political leaders," Ayoola said.
"This includes Governor Dapo Abiodun and his long-term friend and political associate, Otunba Gbenga Daniel, a former governor and now Senator representing Ogun East.
Read Also: Let's Save Nigeria Together – Tinubu Appeals To Governors
"Naturally, we as humans are sometimes caught in conflict, but whenever this happens, we should forgive one another and move on; friction is said to be a normal part of human relationships.
"As key political leaders who many of us look up to as role models, I implore both of you, His Excellencies, to sit down, iron out your differences.
"Work together to take Ogun to greater heights." Ayoola said.