Tinubu submitted his 28-man ministerial list to the Senate on Thursday, but the Senate did not begin its screening.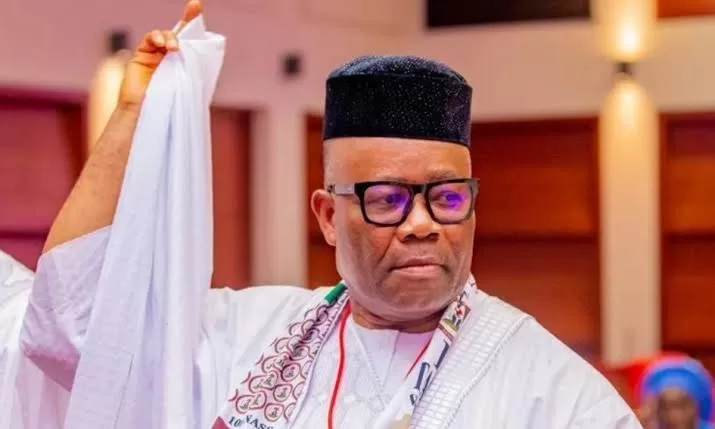 Everyone is looking to the Senate to screen the nominees so that they could begin the task of bringing back hope to Nigerians.
But the Senate says it will begin the screening of the 28 ministerial nominees proposed by President Bola Tinubu on Monday.
Spokesperson for the Senate, Adeyemi Adaramodu (APC-Ekiti), announced the proposed screening commencement while addressing reporters after the list of the nominees was read in the upper chamber on Thursday.
Examine Character, Personality 
Mr Adaramodu said that although the Senate was not supposed to sit on Mondays, it will convene because of the importance attached to this national assignment.
"We have suspended all our rules for them to commence the exercise next Monday."
Also Read: Why LCI Wants Government To Explore Digital Economic Policies
He assured the reporters that the screening would be thorough because the lawmakers were very much aware of the high expectations of those who would assist President Bola Tinubu in fulfillment of his mandate and the constitution.
"The Senate is going to examine the character, personality, the experiences, the background of every nominee and we believe at the end of it, Nigerians will not be disappointed.
"We expect that the Federal Executive Council (FEC) that will be constituted after the screening is going to be the one that will breathe oxygen into the comatose economy of Nigeria.
"The list is here, until they come forward with their resume, it's not going to be a shadow screening that you have a very good resume, you don't have the character to carry the resume.
"You must have the character and you must have the mental ability to be able to be part of that cabin crew that is going to fly the aircraft of the success of Nigeria."