Having sound regulations and policies that propel a digital economy across states and local governments would create new possibilities and economic opportunities for businesses and investors.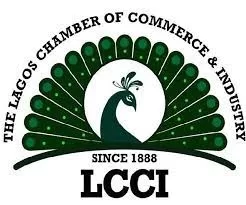 More than ever before, it has become necessary for government to create digital economic policies that will boost industrial drive in Nigeria.
The Lagos Chamber of Commerce and Industry (LCCI), gave this advice to governments at all levels  – the federal, states and local governments.
You May Also Like: LCCI Condemns Fuel Subsidy Removal Suspension
The LCCI President, Dr. Michael Olawale-Cole, made the call at the ninth edition of the chamber's Information Communication Technology and Telecommunication (ICTEL) Expo in Lagos.
Olawale-Cole, stated that "the world is presently experiencing innovative solutions driven by Artificial Intelligence (AI), automation, robotics, and wearable technologies, which Nigeria must also be part of".
Creation Of More Jobs
Also, he emphasised that digital economy had changed the way things are done in several sectors of the economy such as the practice of agriculture, healthcare, learning, and manufacturing among others.
According to him, this would help to create a vibrant innovation and an ecosystem that support the deployment of more technology and the creation of more jobs in the manufacturing sector.
"As an advocacy pressure group and a lead promoter of Small and Medium Enterprises (SME), we appreciate the significance of this sector to business growth and sustainability.
"The Chamber is therefore urging the Federal Government to formulate digital economic policies that would boost industrialisation in Nigeria.
Read Also: Subsidy Removal Will Reduce Nigeria's Debt -LCCI
This is because digital economy supports various business, social, and government activities through lifestyle apps and e-government platforms.
He said: "To create new possibilities and economic opportunities for businesses and investors, sound regulations and policies on the digital economy across states and local governments is necessary".
Beyond digital economy there are other areas of the Nigerian economy that you can invest in if you have some money.
This video explains how you can explore the global market by first understanding how it is faring today
Watch Video