A month after his birth, the name of Rihanna and A$AP Rocky's second kid has been made public.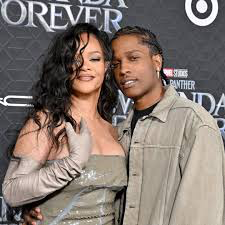 According to People magazine and Access Hollywood, who got copies of the birth certificate on Friday, their newborn is a boy, whom they called Riot Rose Mayers.
On August 1st, he was born in Los Angeles, as shown on his birth certificate.
Riot, the second child of the power couple, has an older brother named RZA Mayers who was born in May 2022.
There is an alliterative pattern in the family because Riot, RZA, Robyn Rihanna Fenty, 35, and Rakim Athelaston Mayers, 34, Rocky's birth name, all begin with the letter R.
You Should Read: Baby Bump: Rihanna Reveals Pregnancy During Show
Rocky released a song titled "Riot (Rowdy Pipe'n)" earlier this summer, and although the pair hasn't revealed the name of their infant, RZA was named after a Wu-Tang Clan member.
How To Identify Red Flags In Your Relationship