On Wednesday, the Niger military overthrew the government, and despite calls from the international community for them to back down, they did not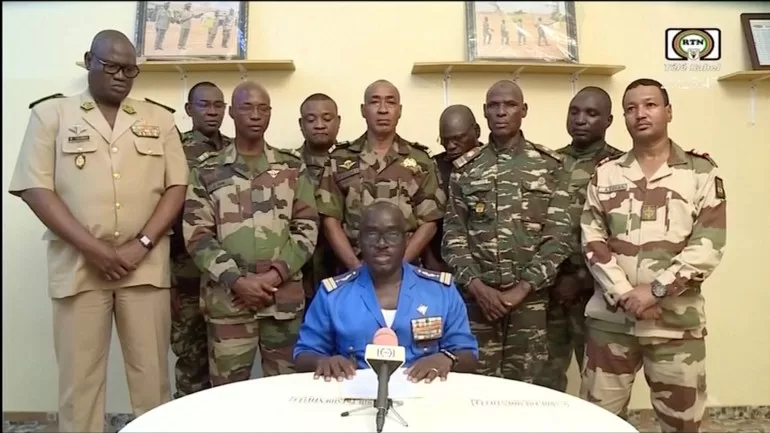 The head of the presidential guard in Niger, General Omar Tchiani, has appointed himself president of the National Council and thus the country's new ruler.
Tchiani made his remarks on national television on Friday.
Officers of the presidential guard detained Niger President, Mohamed Bazoum, elected in 2021, in his palace on Wednesday.
That evening, 10 military officers announced on television that the so-called National Council for the Safeguard of the Homeland, CNSP, had taken power.
All demonstrations were banned in the West African country of 26 million, the Interior Ministry said on Thursday.
Also Read: Senate To Begin Screening Ministerial Nominees On Monday
"Our defence and security forces have decided to put an end to the regime that you know,'' Col. Amadou Abdramane said on national television.
The army warned foreign states not to attempt a military intervention, saying it could have devastating consequences for the country.
Opposition parties are also backing the coup, according to a statement published on Nigerien media.
It remained unclear which and how many parties were behind it.
The authors called for demonstrations on Friday.