After celebrating fathers day just a day ago, the need for families to develop a working method for managing their finances has been harped.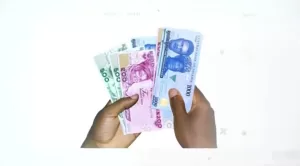 The time has come for fathers to learn to be good motivators, enforcers, encouragers, and trainers, while at the same time good counsellors and not just role models.
Read Also: "Teach Elected Office Holders Personal Finance" – Fakrogha
These were the words of Charles Fakrogha, a business analyst and Stockbroker, who spoke on the topic: "Fathers and Family Finance".
According to him, family finance is management of a family's income.
Simply put, how money made is managed in the family.
Family Finance
This money could be what the father or the mother is generating as income. Also it could be from other businesses as an extra source of income.
According to Fakrogha, fathers must device a way to manage the family finance while also saving for the future.
He listed a few tips that would be beneficial for fathers to adopt in managing their family finance.
Tips For Family Finance
You need to invest in yourself
Learn from your spouse and children
Activate an emergency fund (money kept aside for unforeseen expenses or situations)
Have adequate insurance cover for your family members, this could be health insurance or life insurance.
Read Also: Personal Finance: 3 Easy Ways To Escape Loans
Teach your children early in life how to save and invest.
Save for your retirement
Save for the children's education (family education fund).
All of these he said would help families survive the current economic situation in Nigeria.
Do you think Emefiele's suspension will affect Nigeria's economy? Watch the video.