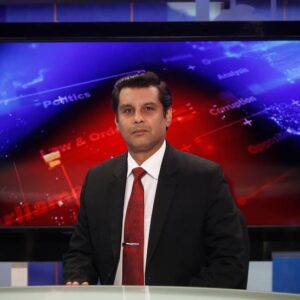 The Chief Justice of Pakistan, Umar Ata Bandial, set up a panel to investigate the killing of a Pakistan Investigative Journalist in Kenya.
The investigative journalist, Arshad Sharif was killed by the police in Kenya over what they claim was a case of mistaken identity.
READ ALSO: Congo Massacre Death Toll Increases to 272
The Court has set up a five-member panel headed by the Chief Justice, to look into the case.
Pakistan says it had sent investigators to help out with the investigations in Kenya to find out what exactly took place.
Kenya's police have issued several contradictory statements about the incident and one revealed that Sharif was killed because the vehicle he was in was reportedly stolen.
The said report claims Sharif's driver disobeyed orders to stop at a roadblock and officers shot at the car as it moved away.
Another report claims one of the people inside the vehicle he was in, fired first and the officers responded with their fire, killing Sharif and injuring a police officer in the shooting.
The journalist had left Pakistan in August and his mission in Kenya was not known but there are reports that he was working on a yet-to-be-released documentary that exposed corruption in Pakistan.