The pain of spending money and resources to train a child only to lose that child to the cold hands of death could be very devastating.
This situation is what a Nigerian family finds itself.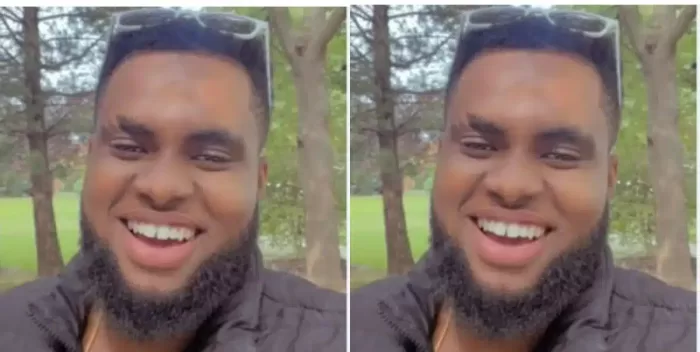 A Nigerian student identified as Ifeanyichukwu Oseke, has been fatally stabbed to death in Canada on Sunday evening.
Oseke was stabbed during a fight in a Scarborough plaza.
According to the Toronto Police, the sad incident happened in the Brimley Road and Eglinton Avenue East area shortly after 7:00 p.m.
Emergency Information
Toronto Police Service Duty Inspector, Jeff Bangild, at the scene on Sunday night spoke on the issue.
"Information was received that two individuals had been fighting in the plaza.
"One of them had some serious injuries that required an emergency run to a local hospital.
"Unfortunately, one person had succumbed to their injuries.
"The victim in this matter has not yet been identified as the investigation is ongoing."
Ifeanyichukwu Oseke Meets Tragic End
According to a report by CP24, Ifeanyichukwu Oseke died on the way to the hospital.
To them, the incident is now being treated as a homicide.
Police further stated that the suspect was seen fleeing the area with another person, but no descriptions have been released.
You May Like: How To Become A Registered Political Party Member In Nigeria
Investigators ar e appealing for witnesses to come forward, as the plaza was busy at the time of the incident.
The Homicide
"It was very populated at the time and we understand there was a number of people that actually had seen this event," the Police said.
The police added that they believed it could be an isolated incident, and that there's no risk to public safety.
When asked about the weapon used in the stabbing, the police said it appears to have been an "edged weapon" of some kind.
Police are urging business owners in the area to check their security footage.
Also Read: Suspended EFCC Boss Whisked Away From DSS Headquarters
They are advised to help with anything that could assist with the homicide investigation.
The unnamed suspect is described by police as a man with medium-length dark hair, wearing a light-coloured tank top, pants and shoes.
Anyone with information is asked to call police or Crime Stoppers anonymously.