Are you looking for how invest your money and gradually build your wealth?
The current economic situation of the country is nothing to write home about as such every right thinking Nigerian is looking for ways to grow their wealth.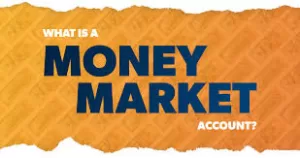 There are numerous ways to build a solid investment portfolio using stocks, bonds, mutual funds, real estate and more.
However, the right strategy for you depends on how much extra cash you have, your tolerance for risk and when you may need to access your money in the future.
Read Also: 7 Tips For Managing Your Family Finance
Investing is buying financial assets with the aim of growing your wealth as a result of those assets appreciating in value, along with paying interest or dividends in some cases.
In this article we shall look at a few ways to invest your money.
The Money Market
Money market funds are funds that an individual can invest in on a short-term basis.
They are assets designed to be easily liquidated, and are usually purchased through an investment fund company.
"They usually pay a higher rate than cash at the bank and are fully liquid and insured by the Federal Deposit Insurance Corporation (FDIC), a government agency that insures certain investments.
Individuals who may need their cash within a few years should invest their money in the money market funds.
Online savings accounts
Online saving account is another way to invest your money.
A high-yield online savings account can help keep your money safe, although the expected yield in today's interest rate environment is low. "
Online savings accounts tend to be competitive in the interest they pay because they don't have the overhead of physical bank locations. Also, most online savings are FDIC insured.
Treasury bills
Treasury bills are also a solid form of investment since they are backed by the government.
They can be purchased in denominations and have maturities of four, eight, 13, 26 and 52 weeks.
Not only that, but the interest earned on your investment is exempt from state tax.
Certificates of Deposit
Also, Certificates of Deposit (CDs) is another good form of investment.
Certificates of Deposit usually offer a higher rate than a savings account since you are locking up your funds for a specified period of time from three months to five years.
Read Also: "Teach Elected Office Holders Personal Finance" – Fakrogha
CDs can typically be purchased from your local bank or, in some cases, an online bank, and are FDIC insured as well, so you don't have to worry about losing your money.
Other means of investments that can be employed are
Stock ETFs and mutual funds.
Low-cost index funds.
Real estate (or REITs)