Fresh reports alleging that the suspended Chairman of the Economic and Financial Crimes Commission (EFCC), Abdulrasheed Bawa, was whisked away from the Department of State Services (DSS) headquarters in Abuja to an undisclosed private facility has emerged.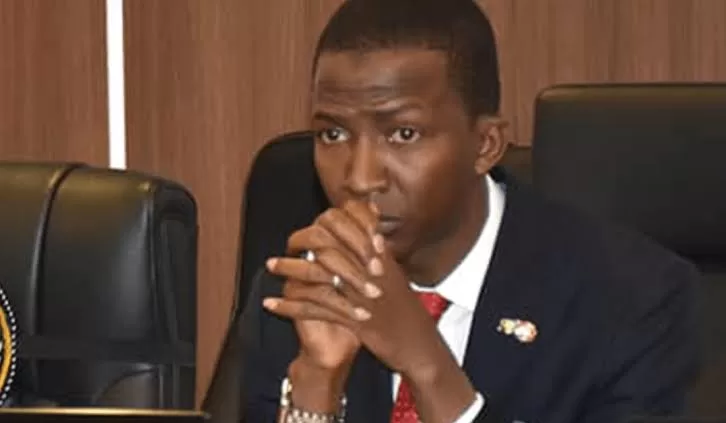 The embattled anti-graft agency boss was moved to another facility to have total control over him.
This is because he refused to corporate with the secret police as they seek statements from him in their custody.
You May Like: How To Become A Registered Political Party Member In Nigeria
Bawa was quoted to have told investigators earlier that the DSS had no right to detain him without charges.
Hence, his refusal to write any statements in custody.
The Movement
A source who spoke with journalists on Tuesday on the matter, disclosed that Bawa had been moved from the DSS headquarters to one of its private facilities.
"They've taken Bawa from DSS headquarters to one of their private facilities to have total control over him after he refused to write statements requested from him."
The top security source also pleaded anonymity.
Bawa has been in detention along with the suspended Governor of the Central Bank of Nigeria (CBN), Godwin Emefiele.
Also Read: MC Oluomo's Loyalist, Koko Zaria Flaunts His Latest Mansion
The duo were suspended by President Bola Ahmed Tinubu a few days after his inauguration into office as Muhammadu Buhari's successor.
Bawa and Emefiele are accused of corrupt practices and abuse of office.