Thee shares of Chellarams, Dangote Cement and SCOA Nigeria boosted trade on the floor of Nigeria Stock Exchange (NGX) on the last day of trading in the trading week ending August 11.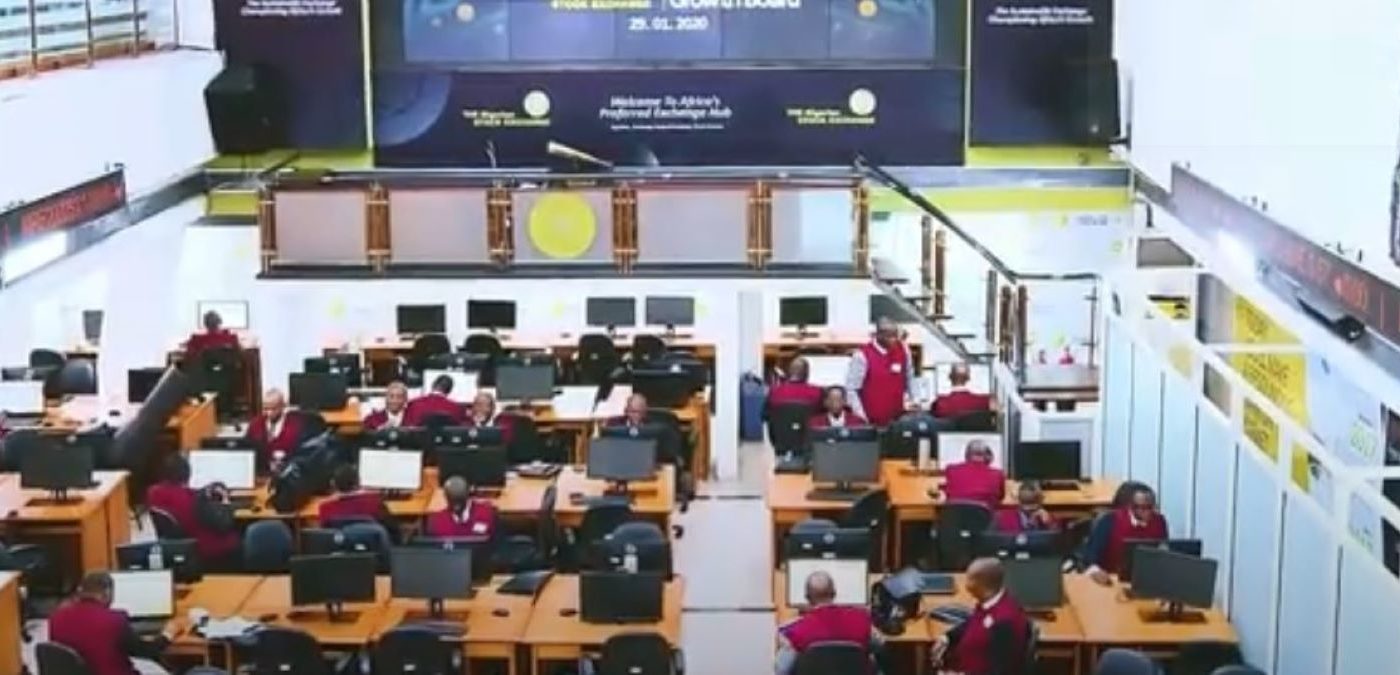 At the end of trading session on (Thursday, August10) on the floor of the Nigerian Stock Exchange (NGX), a total of 361,197,264 shares in 5,531 deals, corresponding to a market value of ₦5,743,635,205.65, were traded.
Have You Read: NGX: Over 238m Shares Traded As Market Cap Sits At ₦34.9trn
Data depicts that Friday's trading was about 52% improvement in volume when compared with previous day.
It also shows a 119% improvement in turnover, but 8% decline in deals.
The current market capitalisation of the Nigerian Stock Exchange is ₦35.5 trillion.
In the aggregate, 116 NGX listed equities participated in trading, ending with 23 gainers and 17 losers.
Gainers Log
Chellarams led the gainers table with 10% share price appreciation closing at ₦4.40 per share.
SCOA Nigeria (+9.35%), Dangote Cement (+9.34%) and Thomas Wyatt Nigeria (+9.32%), also made gains.
Losers Log
On the losing side, CAP came last with an end-of-day price depreciation of 10% at ₦19.80 per share.
Also on the losers table are Academy Press (-9.36%), Dangote Sugar Refinery (-6.63%) and Glaxo Smithkline Consumer (-6.6%).
Volume of Shares Traded
FBN Holdings recorded the highest volume of traded shares at 140 million, followed by Fidelity Bank 21.6 million
Universal Insurance Company and Transcorp Nigeria recorded 18.7 million 17.3 million respectively.
Regarding the performance of NGX market indices, the benchmark NGX All-Share Index (ASI) increased by 1,037.96 (1.62%) points to close at 65,205.35.
This represents a 1-week loss of 0.09%, a 4-week gain of 3.91%, and an overall year-to-date gain of 27.23%.
Read Also: NGX: Investors Lose Shares Investments Worth ₦4.09b
Other indices that performed are the NGX Top 50 Index (+2.27%; +0.21% 1WK; +42.86% YTD), NGX Top 30 Index (+1.63%; -0.16% 1WK; +28.78% YTD).
NGX Industrial Index  (+4.8%; -0.31% 1WK; +18.26% YTD), NGX Premium Index (+3.81%; +0.03% 1WK; +46.96% YTD) also gained.
While NGX Pension Index and NGX Insurance Index recorded (+1.23%; +0.17% 1WK; +54.43% YTD), and (+0.6%; +1.07% 1WK; +56.42% YTD).
Naira Devaluation: See How Firms Lost Billions Of Naira