The father of Mmesoma Ejike, Romanus Ejikeme has tendered a public apology to the Joint Admission Matriculation Board (JAMB) and Nigerians.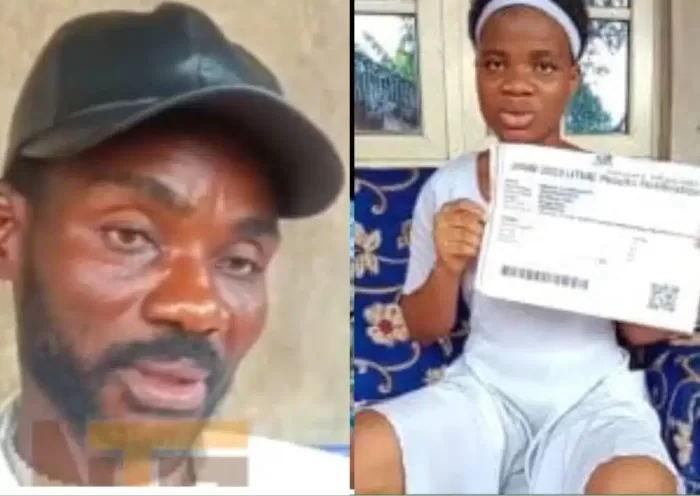 Ejikeme came public with his apology after his daughter confessed to falsifying her 2023 Unified Tertiary Matriculation Examination (UTME).
Ejikeme had earlier accused the examination body of pulling his daughter down.
However, in a video interview with the Nigerian Television Authority (NTA), Romanus claims his daughter lied to him; now that he knows the truth, he wishes that JAMB could pardon his daughter.
The Apology
Romanius Ejikeme's apology is coming hours after the Anambra State Government committee of inquiry set up to look into the controversy surrounding the JAMB result, indicted Mmesoma of forging her result unaided.
Mmesoma's father admitted that he didn't know where his daughter registered for the examination, but he gave her the money for the registration.
"My daughter did not open up to me on time; when I realised her mistake, I blamed her.
You May Like: Tinubu To Emerge Next ECOWAS Chairman
"I told her, Mmesoma, be careful; you know you are a star and will not dent your image.
"But I am still apologising to JAMB and Nigerians as a father to pardon her."