The story of Mohbad is one that has remained of high interest to Nigerians.
With the passing of each day, Nigerians wake up with the expectation that their thirst for #justiceformohbad would be quenched.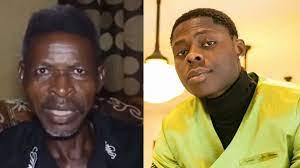 The untimely death of Nigerian rapper, singer, and songwriter, Ilerioluwa Oladimeji Aloba, popularly known as Mohbad, hit the entertainment industry and world like a bomb.
The 27-year-old who is survived by a wife and son was formerly signed to Naira Marley's Marlian Records and left the label in 2022.
Cry For Justice
Due to the circumstances surrounding his death, Nigerians and even citizens of other countries trooped out to the streets in peaceful protest, seeking justice.
This led to his body being exhumed in order to get his autopsy results to possibly ascertain the cause of his death.
However, up till the time of writing this article, the result is yet to be released and people are beginning to question the reason for the delay.
In recent turn of events, there have been claims of giving the late singer a befitting burial as he didn't get it when he was first buried.
But in a rather disturbing video, Mohbad's father cried out to Nigerians for help and support stating that his late son should not be buried without his consent.
"Hello everyone. I have been getting information that people want to go and carry Mohbad to bury.
Mohbad Bears My Name
"Please, when he was alive, he's my son and even after he passed, he still retains my name."
Also Read: Mohbad Autopsy: Bella Shmurda Calls Out Police Over Result, Demands Release Of Corpse For Reburial
Also, he pleaded and asked to be carried along with any development concerning Mohbad, as justice still needs to be served.
"We are still seeking justice for Mohbad. If he is buried hurriedly, how do we get the justice?
"Let us do the necessary things needed including the DNA. Thank you."
Watch The Video Here