Reports revealing that the Former Governor of the Central Bank of Nigeria (CBN), Godwin Emefiele, is willing to return over ₦1.6 billion to secure a plea bargain has emerged.
The Economic and Financial Crimes Commission (EFCC) had last week arraigned Emefiele.
He was arraigned on a six-count charge bordering on alleged procurement fraud.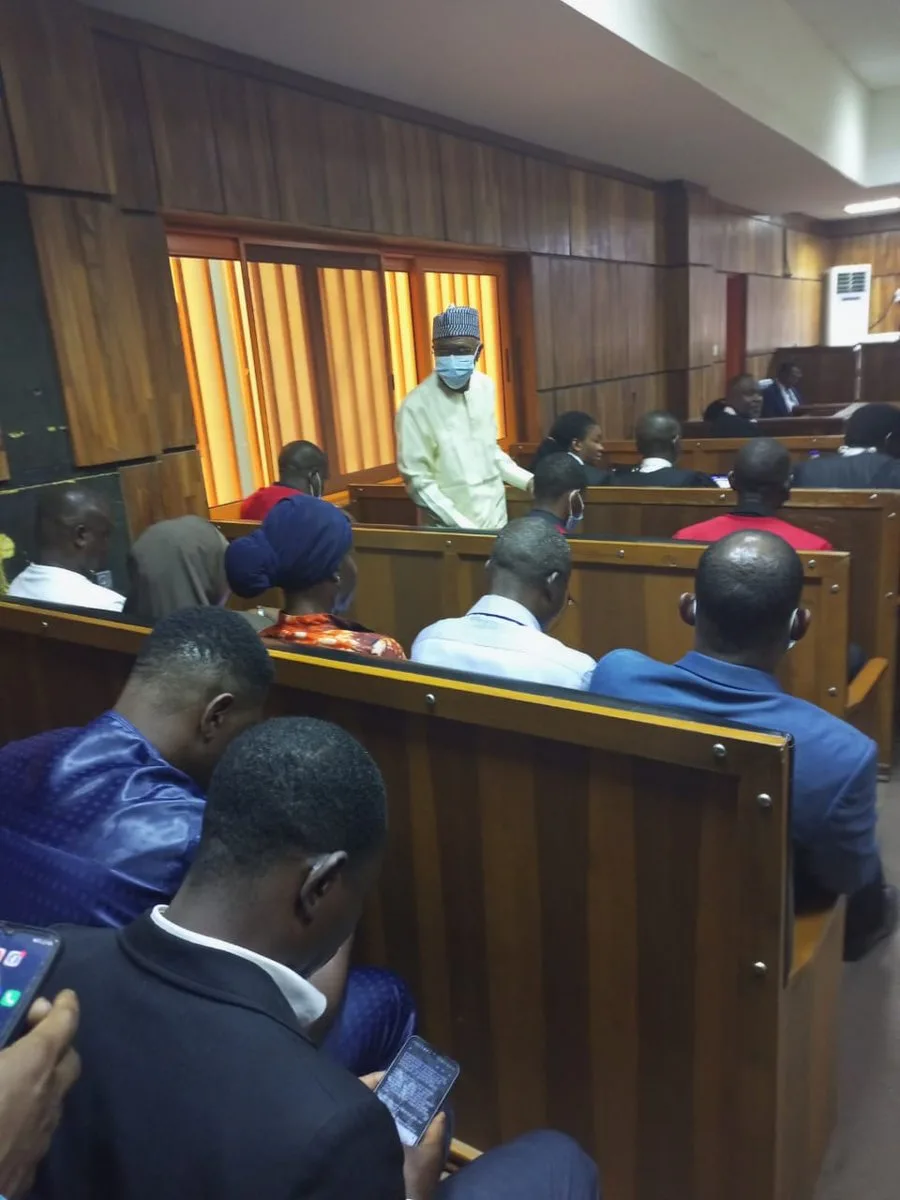 The original charge, which was 20 counts of ₦6.5bn, was reduced to six counts, to ₦1.6bn. The former CBN Governor, the only defendant in the new charge, has been remanded at Kuje Correctional Centre.
However, ThisNigeria claims that Emefiele is willing to refund some billions to secure a plea bargain with the federal government.
The Loot
A reliable source told the newspaper that the amount Emefiele wants to return is a scratch from what he looted.
The source said: "He is willing to refund some money to secure a plea bargain.
"But I can't give you a figure. Even what he wants to return is a scratch from what we believe he owns."
Another source revealed that the ₦1.6bn Emefiele is being arraigned for is just the tip of the iceberg.
The source added that the ongoing investigations may have uncovered massive fraud by the former CBN governor to the tune of ₦3 trillion.
You May Like: NLC, TUC Strike Stalls Arraignment Of Ex-CBN Governor, Emefiele
"The ₦1.6bn that Emefiele is being charged for is the tip of the iceberg which the EFCC has arraigned him for.
It is a slap on the wrist as what the Special Investigator may have uncovered is up to the tune of ₦3trn," he said.
Shady Deals
Another top CBN source disclosed that Emefiele allegedly misappropriated monies largely from the COVID-19 funds and the Anchor Borrowers scheme.
He said: "There were others, including foreign exchange manipulation, abuse of extant rules of the CBN.
There are other shady and shadowy deals."
The source also claimed tha the former CBN governor allegedly operated over 300 accounts without Bank Verification Numbers (BVN) through family members and proxies.
"Some of the names were those of close family members," he added.