The Nigerian Senate has screened and confirmed the immediate past Governor of Rivers State, Nyesom Wike, for a ministerial position in the President Bola Tinubu led Administration.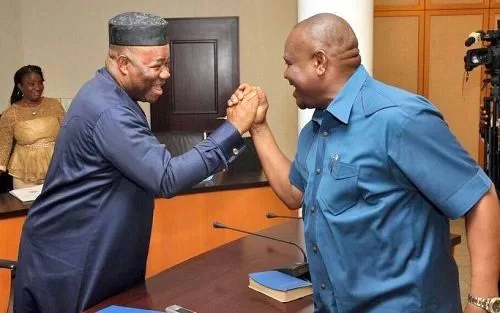 President Tinubu on Thursday, July 27, sent the list of 28 ministerial nominees to the Senate through his Chief of Staff, Femi Gbajabiamila.
In that list, there were expected and unexpected names.
On Monday, July 31, the Senate commenced the screening of the nominees.
Wike's Screening
After reading out his curriculum vitae (CV), Senate President, Godswill Akpabio, asked Wike if he would take on the same passion he governed Rivers and replicate the same when given the opportunity to serve in the ministerial position.
Wike replied in the affirmative.
You May Like: Adamawa: 24-hour Curfew Declared In After Warehouse Loot
After a series of commendations by senators at the chamber, Wike was asked to take a bow and was confirmed fit for the ministerial appointment.