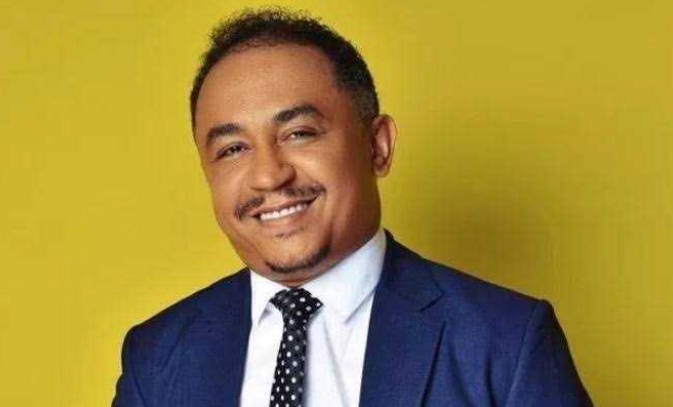 On-Air-Personality, Daddy Freeze has reacted to Yul Edochie's numerous updates regarding his family matters.
The controversial journalist made it known that the movie star betrayed his wife's trust by impregnating and also marrying one of his female colleagues.
According to him, polygamy isn't a sin or crime but how one goes about it makes it unacceptable.
He however compared Yul's lifestyle to that of Regina Daniels and Mercy Aigbe who intentionally went into a polygamous marriage.
He wrote: "My brother, There is nothing wrong with polygamy. Many African traditions encourage it, Islam also recommends it in certain situations, while the Bible isn't against it.
However, polygamy is a luxury that is not meant for the struggling class. It is a privilege meant for the wealthy. Ned Nwoko owns a Ferrari and a private jet and can maintain them, while we are all privy to pics of Mercy Aigbe flying business class and are also aware that her hubby is quite wealthy.
Can Yul really afford those luxuries, let's be honest with ourselves; or are the resources meant for May and her Children going to be slashed to accommodate more people?
Furthermore, Ned, just like Mercy Aigbe's hubby is a Muslim. All Ned's wives are aware he is polygamous.
Yul on the other hand married May in court, in a monogamous agreement, which now suggests bigamy in my opinion and moreso a betrayal of trust, so the situations are not the same at all o.
Let me also use this medium to urge Yul to keep his marriages off social media. The regular updates and all are hurting his first wife in more ways than he can imagine and creating the forum for online in-laws to share opinions."