Ever since the enstranged husband of May, Yul Edochie, decided to take a second wife, Judy Austin, social media has been set agog.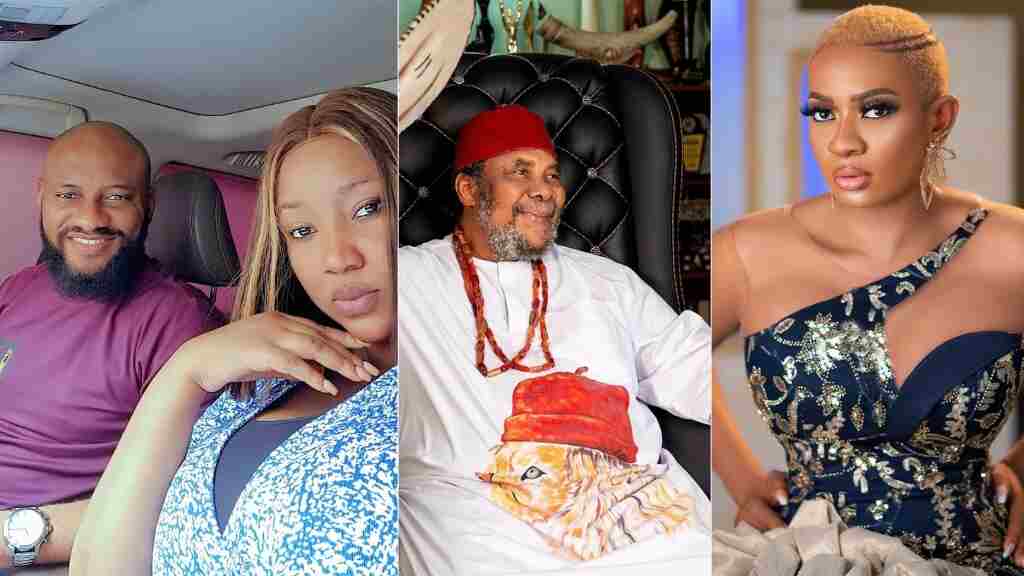 Some claim May is a loving wife who was treated unfairly by her husband.
Others are of the opinion that her attitude and behaviour may be the reason he had to marry another wife.
However, in an interview with @withchude on Instagram, Veteran Nollywood actor and father of Yul, Pete Edochie, has come out to share his side of the story.
When asked about what he knew about his son's decision to take another wife, he said he wasn't informed by his son.
"First of all, Yul is 41, and I really don't interfere in his affairs.
"Suddenly we heard he picked up a second wife.
"I never heard it. I have five sons, and I don't interfere with their lives.
If they tell me something, it's good, but if they don't tell me, I don't bother."
Pete Edochie went ahead to describe the personality of May, who is currently seeking divorce.
The veteran actor praised his daughter-in-law for being an amazing and loving person.
You Should Read:May Files For Divorce, Demands ₦100M Damages
He could not hide his love for May as he referred to her as a "computer wizard" and attributed the success of his son's home to her.
Pete Edochie made it known that he loved her more than the wives of his other sons.
His demeanour during the interview showed that his family is not supportive of Yul's decision to take a second wife, as they all love May for who she is.