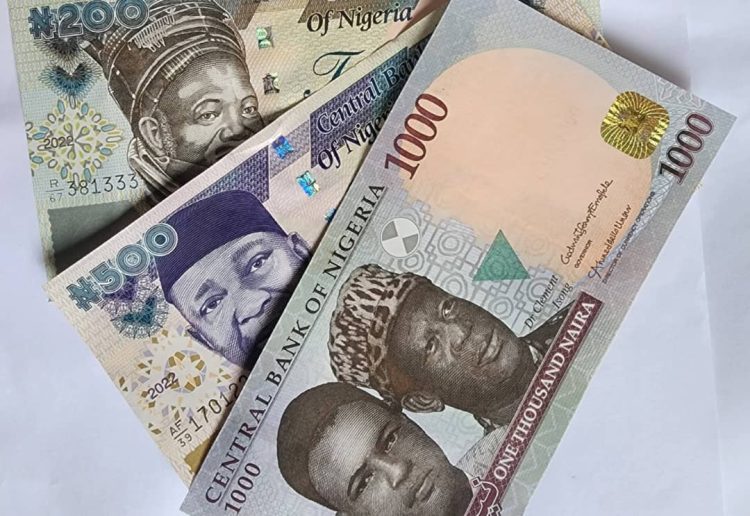 The family of a would-be bride has rejected naira notes in N1,000 and N500 denomination given as part of the bride price by the family of her suitor in Gbako LGA of Niger State.
READ ALSO: "It Is Unfair To Undermine Their Hard Work" – Kess Tells OAP Nedu Wazobia
According to reports, the family of the suitor took an undisclosed amount to the family of the woman as bride price and money for other items in preparation for the wedding.
Though the wedding was not postponed, the parents of the soon-to-be-bride insisted that with the CBN deadline of January 31, they were not ready to buy some things needed for the ceremony and that they did not have a bank account to deposit the money, hence their demand for the new notes.
A family member of the male suitor explained that, "We took money to the family of the girl we want to marry. They called me on Sunday to come and take the old currency notes back pending when we have the new naira notes. They said they don't have anywhere to change the old notes. So, I want to take it to the bank pending when we get the new notes."
READ ALSO: Shock As Clubbing Mother Kills Baby With Tramadol (Photos)
He further said that many people were scared of collecting the old notes for fear that they would not be able to spend them before the January 31, deadline.
Reports further reveals that besides the case of the family that rejected the old naira notes as bride price, rural traders in the state have started rejecting the old notes or shutting their businesses as commercial banks have continued to give out old notes.
Our correspondent who visited some rural communities and semi-urban areas in the state reported that most of the communities had no access to banks.
 In the ancient town of Zungeru, Wushishi LGA of the state, residents said there was only one commercial bank despite the population and huge business activities in the town, especially during Sunday and Wednesday market days.
Marketers told our correspondent that many farmers had stopped bringing out their farm produce to Zungeru market on Wednesdays and Sundays for fear that they would be given old naira notes.
READ ALSO: Why CBN Will Not Extend Deadline For Exchange Of Naira Notes – Governor Emefiele
Mohammed Sani, the chairman, Amana Farmers and Grain Suppliers Association, Wushishi Local Government Chapter, said "Right now rural farmers have stopped bringing out their farm produce to the market since last week because they are afraid that they would be given old naira notes and they don't have bank accounts."
He said most rural dwellers have postponed their wedding and child naming ceremonies because it is when they sell their farm produce that they get cash to buy things for such ceremonies.