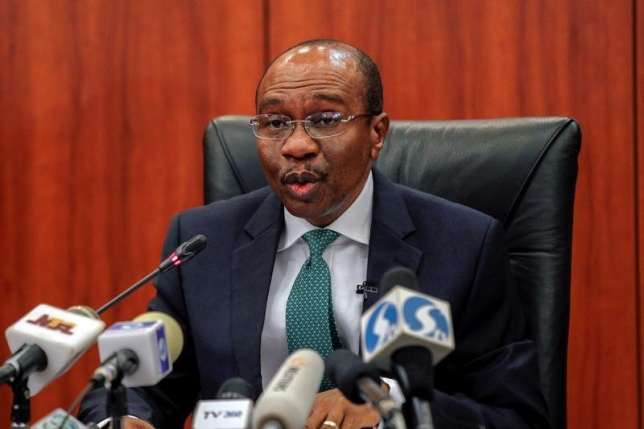 The Governor of the Central Bank Of Nigeria (CBN), Godwin Emefiele on Tuesday afternoon countered request to shift the January 31 deadline for the exchange of the old naira notes insisting that there was no rush in the banks to warrant the extension.
READ ALSO: Pele's Shirt Produced In 1971 To Be Auctioned For £30,000
Speaking at the first Monetary Policy Committee, MPC meeting of the year, Emefiele said that the orchestrated campaign from some in society was for their selfish purpose which was not in tandem with the bank's focus on helping the vulnerable in society.
According to him the circulation of the new naira notes was going on apace even in the region of Sambisa Forest in Borno State to actualize the bank's January deadline.
Recall that the CBN governor announced an interest in the MPR as a way towards sustaining the fight against inflation. According to him despite the marginal deceleration of inflation on a year-to-year basis, the apex bank was determined not to lose its guard against the rise in prices.
He said:
"Just as the president has said 90 days is enough for anyone who has the old currency to deposit the money in the bank and we took every measure that all the banks were open to receive the old currencies.
"The banks did not even have any reason to keep their banking halls open even on Saturdays neither did they see the kind of rush of people coming to deposit the old notes.
"So, we do not see any reason to see a shift in the date because people could not deposit the old money into their banks.
READ ALSO: "Many BBNaija Female Housemates Are There To Sell 'Kpekus'" – OAP Nedu (Video)
Referencing a tweet where it was alleged that somewhere in Yobe and another somewhere in Maiduguri that they can't see the new notes and that they are dying, as reason to shift the deadline for the exchange of the naira notes.
Governor Emefiele said: "Ladies and gentlemen those who did those tweets they know who they are. It is not the vulnerable and weak people that cannot write English that are doing this. Those who are doing this, they know themselves and they know the purpose for which they are doing that. Like I keep saying, we will not go with them in that journey. We remain focused on the weak, we remain focused on the vulnerable in Nigeria, we will do everything in making sure that we are available to serve them in making sure that this new naira permeates every nook and cranny of the country," Emefiele said in justifying the decision not to shift the deadline for the exchange of the old naira notes.