According to the Indigenous People of Biafra (IPOB), Asari Dokubo, a former militant leader in the Niger Delta, is forming an Islamic militia.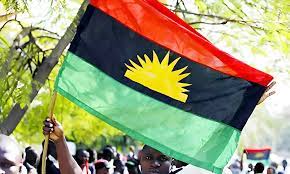 IPOB warned the Islamic militia led by Dokubo to avoid the Southeast.
The group swore to make sure that if Dokubo and his militia intruded into the Southeast, the Eastern Security Network (ESN) would combat them.
Unrest In South East
IPOB claimed that the Nigerian government was responsible for the Southeast's unrest.
The statement titled, "Pro-Government Islamic Militia Under Asari Dokubo Should Stay Away From Southeast Region" reads
"We are calling on the Nigerian government to stop funding and fueling insecurity in Biafraland, particularly the Southeast Region.
"It is unfortunate that Nigerian media and Igbo political leaders are mute over the formation of a pro-government Islamic militia.
"This group is headed by Alhaji Asari Dukubo, which is among the groups causing mayhem that is sweeping across Igboland.
Self Defence Project
"When IPOB launched ESN in December 2020 to protect our bushes and forests from Fulani terrorists.
"The Nigerian media and some Igbo politicians were against our self-defence project.
"Most of our people did not foresee what we saw then but were deceived to downgrade the danger facing our region from Fulani herdsmen with the connivance of Nigerian Security Agents.
"But today, ESN has managed to secure our bushes and forests for our people to go back to farms, which was hitherto impossible due to the Fulani massacre.
You Should Read: Enugu Govt Wants Residents To Shun IPOB Sit-At-Home Order
"We in IPOB have nothing against anyone forming any militia to provide security as long as such a militia group does not target peaceful IPOB members and the Biafra restoration agenda.
"They must know their limits like IPOB and ESN know theirs.
"We are keenly watching as their agenda unfolds, and we will not hesitate to confront any group contracted to destabilize our land."
Why The Average Nigerian May No Longer Afford University Education