Ojude Oba festival is an ancient festival celebrated by the Yoruba people of Ijebu-Ode, a town in Ogun State, Southwestern Nigeria.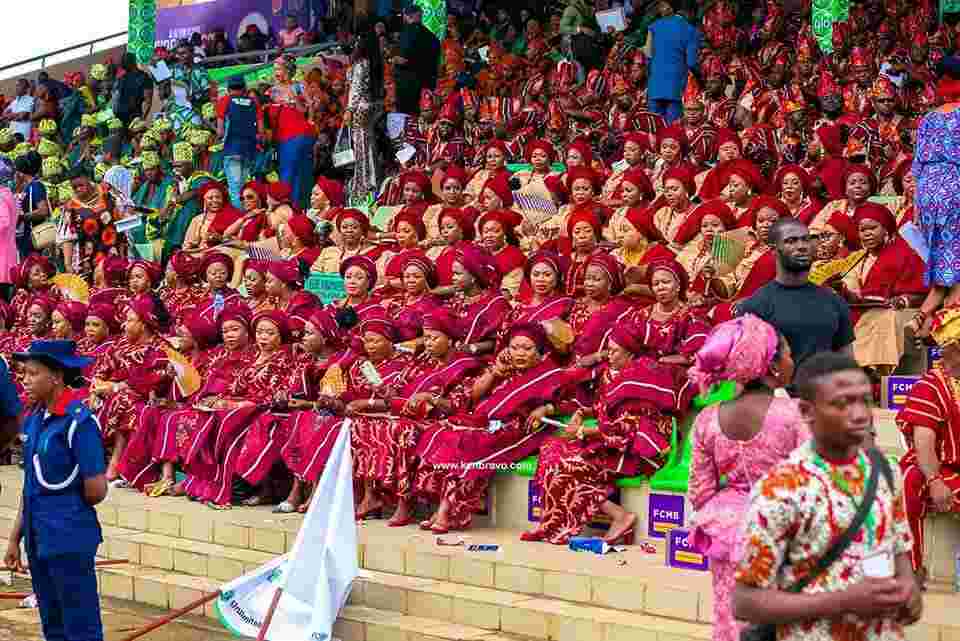 This annual festival usually takes place the third day after Eid al-Kabir (Ileya) to pay homage and show respect to the Royal Majesty, the Awujale of Ijebuland.
It is one of the most spiritual and glamorous festivals celebrated in Ijebuland and, generally, in Ogun State as a whole.
Ojude Oba is a festival where different cultural age groups, known as regberegbe, indigenes, their friends, and associates far and near parade at the front of the king's palace.
Below are some pictures and videos from this year's festival.
The beauty of the Yoruba culture 🇳🇬

Ojude Oba Festival! Shot by me pic.twitter.com/cirlGFKAL1

— Niyi (@theniyifagbemi) July 3, 2023
Ojude Oba 2023 🔥pic.twitter.com/4kIJLfkHoW

— Yorùbáness (@Yorubaness) June 30, 2023
Àwọn Amuludun🥰🥰🥰. You can't be bored around them.

Ojude Oba 2023

📸 @Iam_martadekoya pic.twitter.com/qRavhfE194

— Official Ogun Community (@OgunTwitta) July 3, 2023
VIDEO: Ojude Ọba, Ijebu-Ode
Ijebu Omo Alare
Elegance pic.twitter.com/TUK5N7MZ5B

— THINK YORUBA FIRST (@ThinkYoruba_1st) June 30, 2023
Live from Ojude Oba 2023 pic.twitter.com/754iZFDYhh

— Official Ogun Community (@OgunTwitta) June 30, 2023
– A lady carries a customised calabash of the Regberegbe (Age group) Egbe Arobayo Obinrin at the Ojude Oba festival in Ijebu.

– Women of the Obaneye Age group dance as they pay homage to the king.

– An elder from the Josi family in Ijebu is seen on a horse during the horse… pic.twitter.com/WaP47v2GSj

— Channels Television (@channelstv) July 1, 2023
Ojude Oba Festival, 2023

Photographed by Me. pic.twitter.com/wSSx6msvZC

— Nimi//Omobabamarfe (@AdeyemoMarvel) July 1, 2023
Here's another great read for you: Ileya: Importance Of Eid-el-kabir And How It Is Celebrated