Erling Haaland has admitted how happy he is that his former Borussia Dortmund team-mate Jude Bellingham has got off to a flyer at Real Madrid.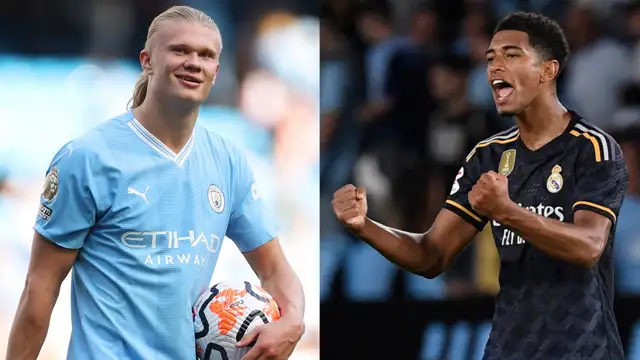 Haaland and Bellingham played together at Dortmund for a couple of seasons, with the Black and Yellow signing the latter in the summer of 2020 after grabbing Haaland from Red Bull Salzburg the previous January.
Now, they're both plying their trade at the highest levels of European football at Man City and Real Madrid, respectively,
However, after enjoying a record-breaking debut season last campaign, the Norwegian striker has praised his former team-mate for his own fast start.
Speaking in an interview with L'Equipe, the striker said:
"By the way, I saw the incredible debut of Jude at Real Madrid, and that makes me very happy for him."
Also, the pair played 63 times together for Dortmund, combining seven times – most notably against Bayern Munich in their 3-2 Klassiker loss to the Bavarians in December 2021.
However, the duo could reunite in Madrid as Los Blancos' interest in Haaland shows no sign of dampening, but only time will tell.
Read more: Reece James Issues Injury Update After Stepping Up Recovery
Both Bellingham and Haaland are away on international duty as the domestic leagues take a back seat.
Bellingham will likely start England's game against Ukraine on Saturday with Haaland bound to be involved in Norway's Euro 2024 qualifier against Georgia on Tuesday.
Digital World: Nigerians Performance On Digital Platform