In this age, one will think that humans would have moved beyond the jungle justice, but some states in Nigeria are holding on to it.
In Cross River State, a latest development has left many perplexed.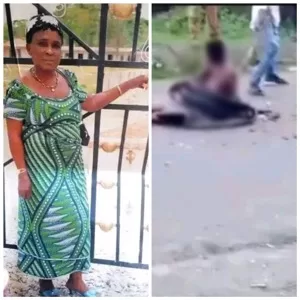 Everyone stood-by and watch, while a mother of four girls, identified as Mrs. Martina Okey Itagbor, burns.
An angry mob had hung some tyres around her after they accused her of witchcraft.
The incident happened at Old Netim, Akamkpa Local Government Area of the state.
The deceased woman was accused of causing the death of two young men who died in a motor accident.
The Accident
On June 13, 2023, some youths in the community gathered and stocked themselves in a chartered vehicle.
They were heading to the inauguration reception of the member representing Akamkpa 1 State Constituency and former Commissioner for Agriculture during former Governor Ben Ayade term – Hon. Okon Owuna.
Unfortunately, the youths had an accident and two of them lost their lives on the spot, while many were injured.
A day after, some of the youths came and dragged Madam Martina out of her house.
She was dragged to the main road and accused of masterminding the accident and death of the two youths using witchcraft.
The deceased was beaten and set ablaze by the angry mobs who watched her burn to death on June 18, 2023 at about 7:00am.
Furthermore, the mob, after watching her burn, reportedly swept the remnants into the gutters and washed the road.
Self Defence
A gory video of the incident surfaced on Facebook.
The photo shows the half-naked woman being burnt to death by the youths in the middle of a paved road.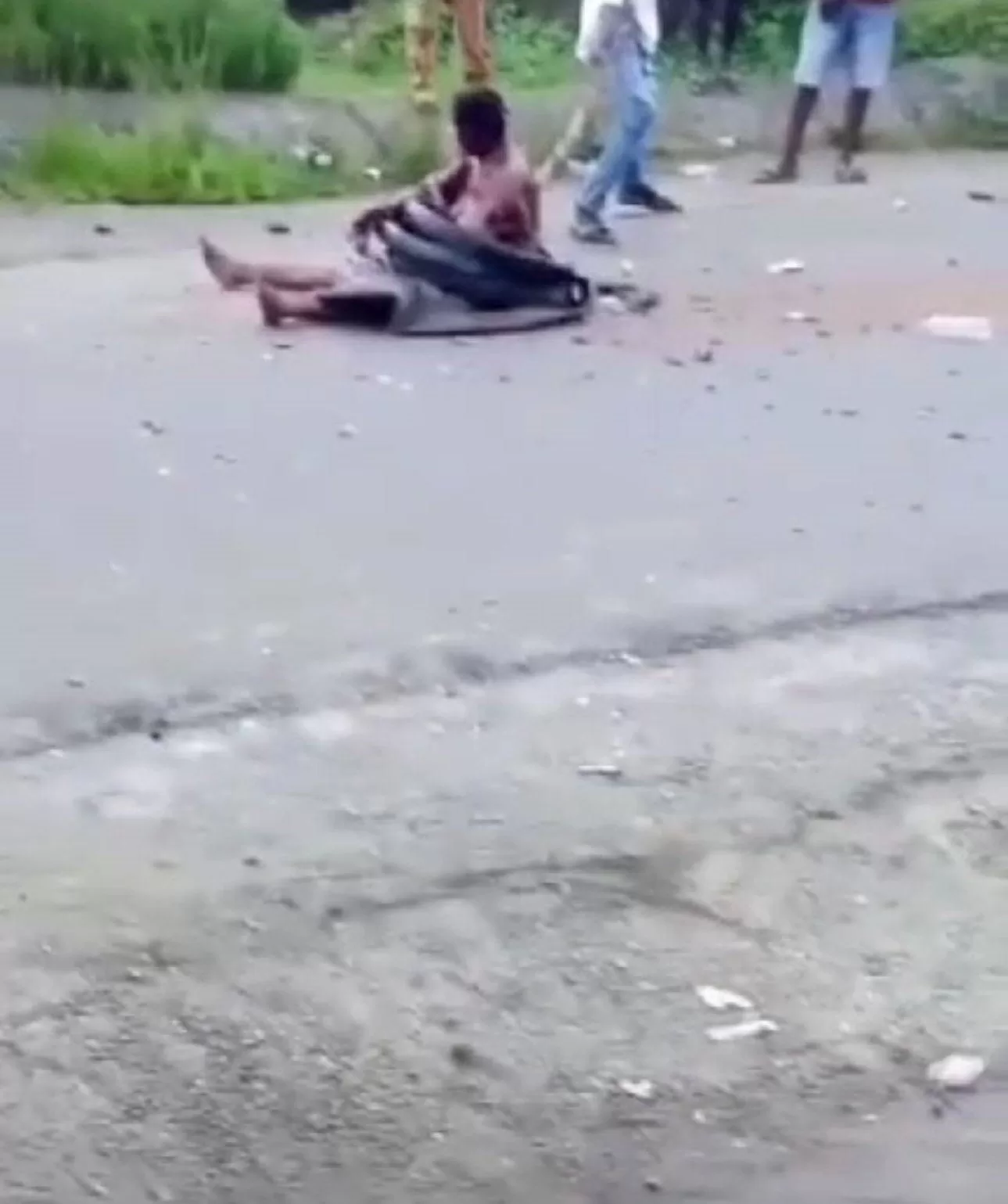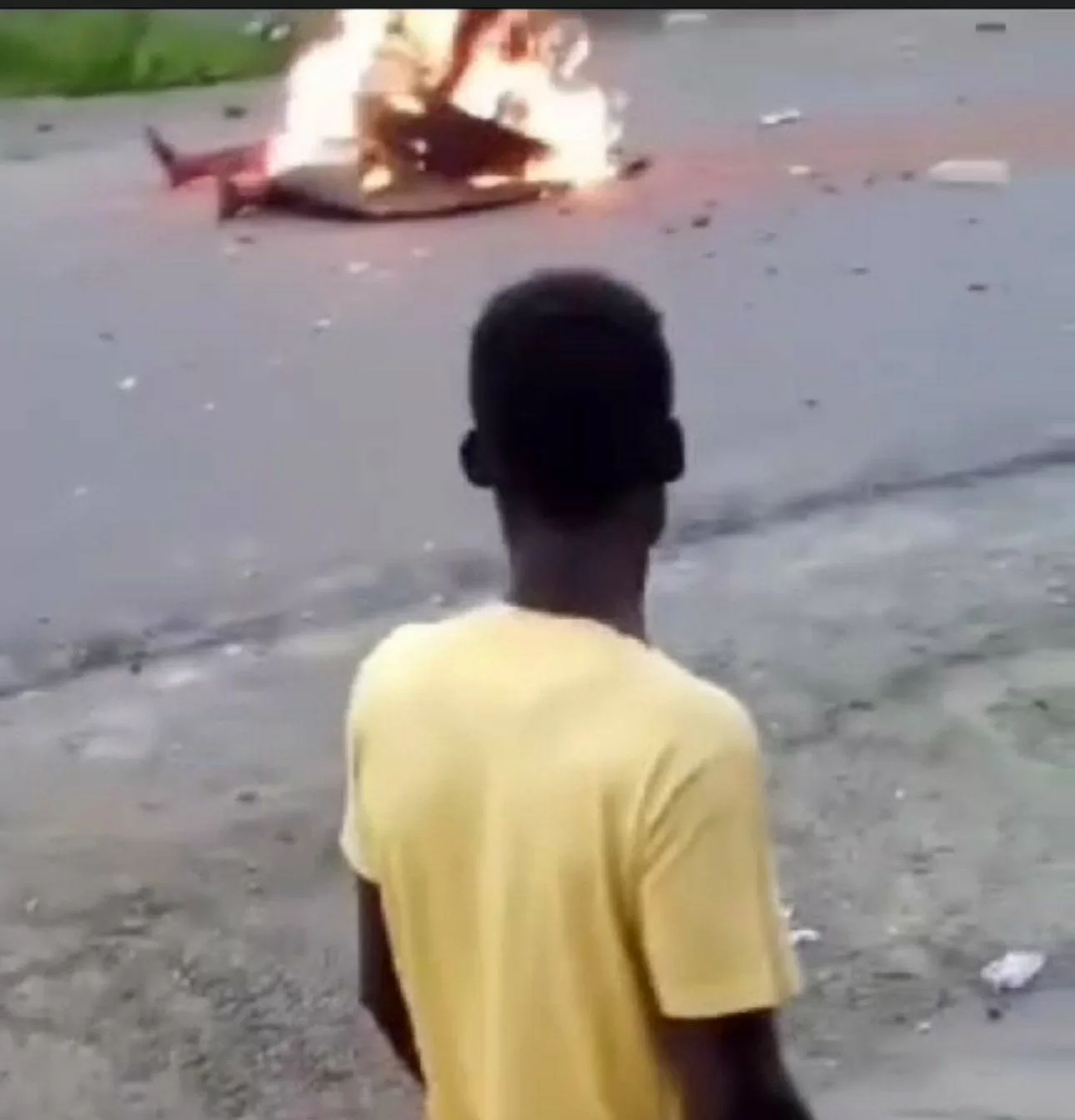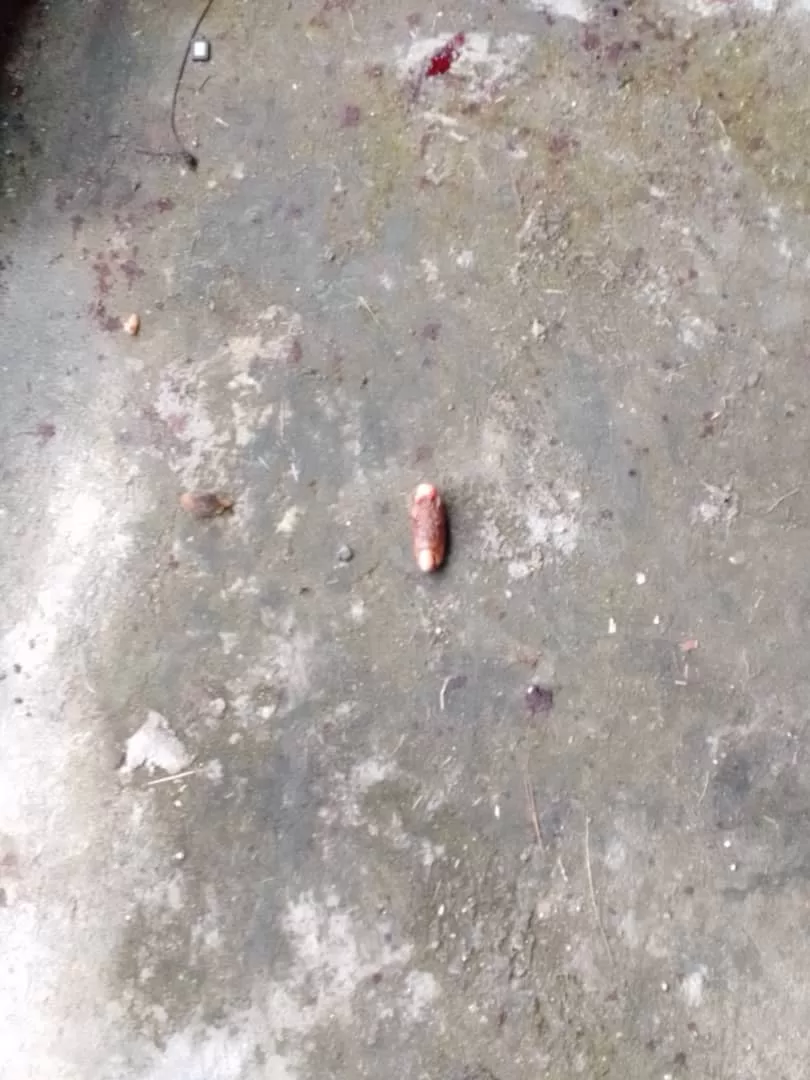 Also Read: Real Reason Davido Married Chioma – Anita Brown
According to one of her daughters, the chief of the community, Ntufam Augustine Nyong Orok, washed his hands off the accusation.
He asked Mrs. Martina to defend herself if she was not a witch.
The matter was said to have been reported to Old Netim Police Station, Akamkpa same April 2023.
This was when the first attack was launched on her but the police were allegedly in fear because gangsters were involved.
Meanwhile, one Christopher Sunday Mbey, a native of Old Netim, Akamkpa, has been accused of spearheading the murder of Madam Martina Itagbor.
How Police Watched Mrs. Martina Burn
Also, a lawyer and founder of Basic Rights Council Initiatives, James Ibor, confirmed the barbaric incident on Facebook.
"Madam Martina Okey Itagbor was accused of witchcraft and burnt to death by the Youths of Old Netim in Akamkpa LGA, Cross River State, Nigeria.
You May Like: Police To Fish Out Officers Escorting Man With Cow – Force PRO
"This was after a fatal motor accident claimed the lives of two young men.
"Sadly, the Police stood by while the helpless poor woman burn. The suspects are walking free," he said.
"Witchcraft branding is a crime. The belief in witches and their power to cause harm is backward and primitive.
"I call on the Police to bring these suspects to Justice. No witches, No Wizards."