Human rights lawyer, Femi Falana has urged the Department of State Services (DSS) to hasten its inquiries into the suspended boss of the Economic and Financial Crimes Commission (EFCC), Abdulrasheed Bawa, and the Central Bank of Nigeria's suspended Governor, Godwin Emefiele.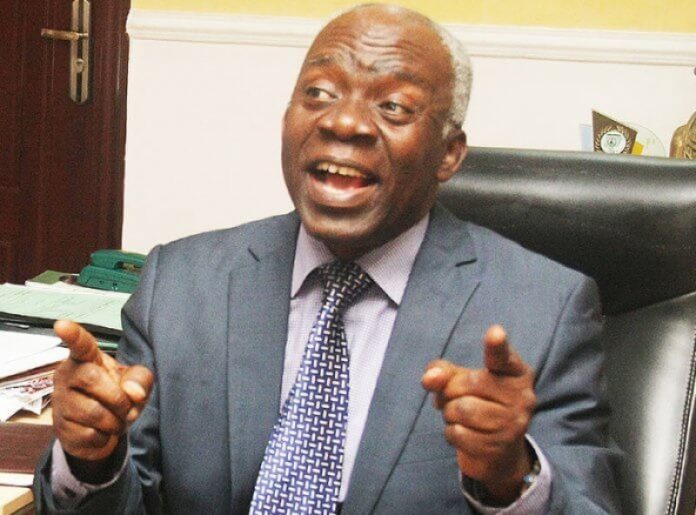 Emefiele is under scrutiny due to allegations of funding terrorism, leading to his arrest on June 10.
Meanwhile, Bawa faces questioning regarding accusations of office abuse.
Falana, spoke on Channels Television.
He urged the DSS to take Emefiele and Bawa to court if they possess incriminating evidence against them.
Also Read: VIDEO: Apostle Chinyere Hospitalised After Collapsing At Airport
Proper Execution
He suggests that their ongoing detention does not reflect the proper execution of the Administration of Criminal Justice Act.
In a bid to prevent legal loopholes from being exploited, the prominent attorney is encouraging the Nigerian government to handle these cases in accordance with the law.
"Investigations should be speedily conducted, more so where allegations are made.
I do not expect any delay in the investigation of the very serious allegation that has been made," he stated.
"In the case of Emefiele, the State Security Services last year alleged his involvement in terrorism financing. Please, quickly do something about that.
You May Like: ASUU Rubbishes Curriculum Designed By NUC
With respect to money laundering and other offences, take them to the appropriate agencies of government.
"In the case of Mr Bawa, we haven't been told the offences he committed.
I cannot speak very confidently with respect to the gentleman except to ask the government or the agencies involved to speed up an investigation and have them arraigned if they are indicted."