The Economic and Financial Crimes Commission (EFCC) has declared the immediate past governor of Zamfara, Bello Matawalle wanted.
Matawalle was declared wanted following allegations of corruption during his term in office.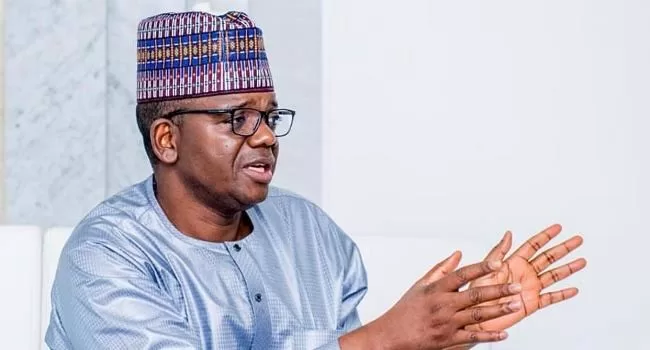 A senior security source confided to the Sunday Tribune that the EFCC on Saturday requested the Department of State Services (DSS) to arrest Matawalle "anywhere he is seen in the country."
Matawalle Vs EFCC
Just before the end of his tenure, Matawalle had alleged that the now-suspended EFCC chairman, Abdulrasheed Bawa, demanded a $2 million bribe from him.
However, anti-corruption agency denied his allegations.
Also Read: Father's Day: Amazing Gifts You Can Get For Your Dad
Matawalle, aired his accusation during a Hausa Service interview with the British Broadcasting Corporation (BBC).
He criticized the EFCC for targeting governors while ignoring federal officials with significant budget allocations.
In response to Matawalle's bribery claim, the EFCC stated that it was, in fact, investigating the former governor for embezzling state funds amounting to ₦70 billion via unfulfilled contracts awarded to his acquaintances who have since received payment.
You May Like: Borno: Boko Haram Beheads 15 People In Fresh Attack
The Sunday Tribune's investigations suggest that the ex-governor may have gone into hiding to evade capture by the anti-graft agency.
"Have you seen him anywhere lately?" a security official queried rhetorically during a conversation about the ongoing situation.
Meanwhile, Nigerians are beginning to ask questions about the Bola Tinubu's students loan.
Watch the video below to see what next.