Life becomes interesting when everyone of us finds even a need among the lowly and meet them.
No matter how little, the giver is always a receiver.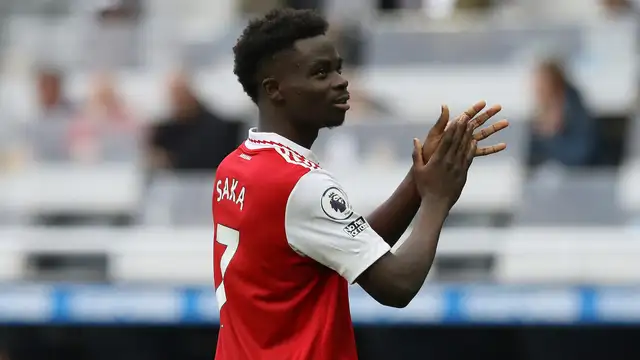 Bukayo Saka is among the very ones who understand this aspect of life that is selfless.
He has joined hands with the BigShoe charity to fund housing for 26 families affected by the Turkey earthquake.
After scoring his first professional hat-trick with England against North Macedonia in a 7-0 win at Old Trafford on Monday night, the Arsenal forward has once again bagged headlines, this time for his off-the-pitch heroics.
Back in February, a series of devastating earthquakes rocked Turkey, which killed more than 50,000 people and left over two million homeless.
Bukayo Saka has done his bit by paying for the accommodation for 26 families affected by the disaster in Hatay, Adiyaman, Kahramanmaras and Malatya, in eastern Turkey.
BigShoe revealed Saka's contribution in a Twitter post that read: "Many people lost their homes in the earthquake in Turkey.
"In order to provide housing for the victims, the English international @BukayoSaka87 partnered with BigShoe".
As a result, 26 impacted families are being housed in a container, complete with bedrooms, living rooms, kitchens, and toilets.
With the support of numerous other celebrities, like Mesut Ozil, Paul Pogba, and Antonio Rudiger, BigShoe is working to assist youngsters all over the world.
Last year, Saka personally paid 120 surgeries for kids in Nigeria in association with BigShoe, and he was keen to assist those in need in Turkey as well.
Read more: Marcus Rashford 'On Brink' Of Signing New Long-Term Contract
"I've seen the devastating news on social media and on TV and I knew right away that I really want to help the people affected by this tragedy.
"To be able to give something back means a lot to me," he stated.
DIFFERENCE BETWEEN PURE WATER AND SACHET WATER: IT'S FUNNY HOW PEOPLE THINK