In a move that expresses Anambra State government's zero tolerance for corruption in the health sector, two hospitals have taken a hit, but could there be more involved?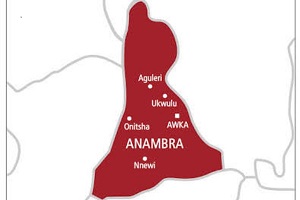 The delisting happened after two institutions were accused of extorting Anambra State Health Insurance Agency (ASHIA) enrollees.
According to the Managing Director of ASHIA, Dr Simeon Onyemaechi, the agency owed no hospital under the scheme.
As a result, he wondered why anyone would extort patients under the scheme.
Demand For Additional Money
He said: "We sanctioned two hospitals this year for demanding additional money from ASHIA patients for services covered by the health insurance scheme.
"The government has never failed to pay capitation to hospitals that provide services to ASHIA enrollees.
"We are concerned that, despite all of the public awareness campaigns on both social and traditional media, people are still being exploited by some hospitals under the scheme".
You Will Like: I Got The Beating Of My Life In Jail – Tiktok Queen Who Defamed Eniola Badmus Cries Out (VIDEO)
The Anambra State Government, led by Governor Willie Obiano, founded ASHIA.
It was set up to assist individuals with health difficulties in gaining access to care.
Exploitation Will Be Checked
Basically, the scheme was initially designed for state government employees but was later opened up to private citizens.
Onyemaechi has been the agency's managing director from its creation.
He says the agency consistently offers tangible information to registrants in the health insurance system.
Through this, incidences of exploitation will be reported using the phone numbers printed on the cards.
Also Read:NDLEA: Naira Marley Becomes Ambassador To Narcotic Agency
"We will not hesitate to delist health facilities involved in the exploitation and maltreatment of State Health Insurance Scheme beneficiaries.
"This year, we delisted two institutions for charging excessive fees for treatment of ASHIA-covered conditions," he said.