Jaiye Kuti has slammed her Yoruba Nollywood colleagues for turning a noble profession into an object of ridicule before its English counterpart and others.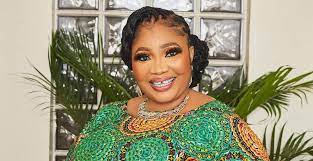 In recent times, there has been a trend of Nollywood actors coming on social media to solicit funds to take care of personal, health, and various other needs.
Veteran Nollywood actress, Jaiye Kuti, is not happy with this trend.
As a result, she shared a lengthy video on her Instagram page condemning the rise in "online begging" from her Yoruba Nollywood colleagues.
Veteran actress, Iya Gbonkan, received a car recently after sharing a video online saying that despite her hard work in the movie industry, she is tired of jumping buses at her old age and needed a car gift.
Other actors like Baba Lalude, Alapini Oosa, and other Yoruba actors are also beneficiaries of assistance from fans who have appreciated their talent and hard work over the years.
Stop Embarrassing Us
Speaking in English and Yoruba language, she described the act as unprofessional and embarrassing to their craft, and urged actors to consciously plan and prepare for their future.
Have You Read: Nollywood's Joke Silva Opens Up About Her Husband's Illness
"Save 10,000 Naira monthly for your insurance; take care of your children so they can look after you in your old age.
"Don't expect other actors to be responsible for your well-being if you have not planned your finances well.
A Profitable Profession
"Our profession is a profitable one. You can excel at it just like me if you don't spend your earnings on frivolities when you should save."
Kuti's position in her viral video has now whipped up different reactions. Many applauded her while others rebuked her for being partial in her judgement without acknowledging the "harsh reality" faced by some of these actors.
Watch The Video Below
https://www.instagram.com/p/CucMq1ShLcQ/?utm_source=ig_web_copy_link&igshid=MzRlODBiNWFlZA==