Barcelona coach, Xavi, is unlikely to face an extended punishment for his post-match comments after his side's fiery clash against Getafe on Sunday.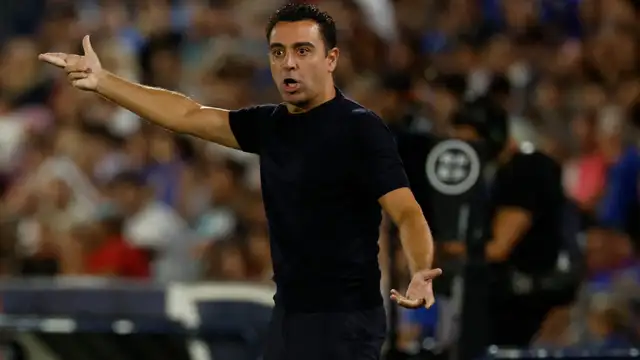 The Barcelona manager was livid when a late penalty claim was thwarted by VAR because of a handball by midfielder Gavi.
Already dismissed for showing his frustration at the officiating, Xavi let loose in his post-match comments, decrying the handball decision as "invented" and denouncing the La Liga product as an "embarrassment".
Despite the strength of the comments, Mundo Deportivo claims the Barca boss will escape with just a two-match touchline ban, mandatory for his 70th minute red card.
The fact that Xavi aimed his ire at La Liga rather than specifically attacking referee Cesar Soto Grado means a complaint from the Royal Spanish Football Federation's (RFEF) integrity department would appear unlikely.
The report also claims that a precedent set by the non-punishment of Carlo Ancelotti for similar comments last season should protect Xavi from further sanction over his claim that the late handball was "invented".
Read more: Neymar Is Heading To Saudi Arabia!
When Barca opens their home season against Cadiz on Sunday, August 13, they very probably won't have Xavi on the sidelines at their temporary new home, the Estadi Olmpic Lluis Companies.
But should serve out a two-match ban and return when the Blaugrana travel to play Osasuna on September 3.
Digital World: Nigerians Performance On Digital Platform