The National Board for Technical Education has introduced a system that allows holders of the Higher National Diploma (HND) to complete a one-year online top-up at universities abroad in order to upgrade their diploma to a bachelor's degree.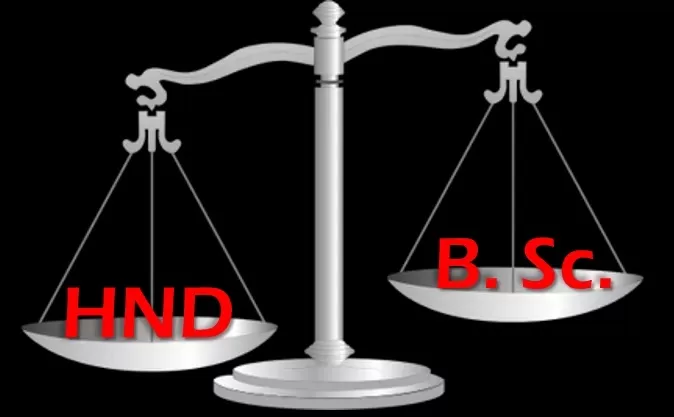 The board revealed this in a statement made available to journalists in Abuja on Monday, August 14, 2023, by Head of Media Unit, Mrs. Fatima Abubakar.
According to Abubakar, this was done to make it easier for HND holders to advance to higher degrees.
HND Conversion 
Here are highlights of the step-by-step guide for HND holders to convert their certificates to a BSc certificate through the NBTE one-year programme below:
1.You must own a HND certificate in one of the recognised and approved polytechnics and monotechnics.
2. Visit the admission portal https://admission.topup.nbte.gov.ng and log in if you have already created an account.
3. Supply all your details in relation to your HND which you already have.
4. After creating the account, you can move ahead to 'submission of a new application'.
5. The university's programmes chosen should align with the technical and vocational fields covered by NBTE.
People Also Read: Nigeria Girl Clears 2023 WAEC With 9 A1s
6. After selecting a course of your choice, you will get the option to select which institute you want to study at and there you can see their programme fees followed by a button to even view details about the institute on their institutional profile page.
7. After submitting the form you will see the application status under the 'my applications' tab and you can go ahead with the submission of the form fees (USD 100) to enable the university to start processing your admission.
8. You can further go to the payments tab to download your fees receipt for the application form fee payment.
9. After the university has approved your admission, then you can go to my application and download your admission letter.
Your journey to converting your HND programme has now started.
This Is Why Rice Is Now More Expensive In Nigeria