After the ban of student immigrants from bringing their family along, UK has come up with another rule which might not go so well with immigrants.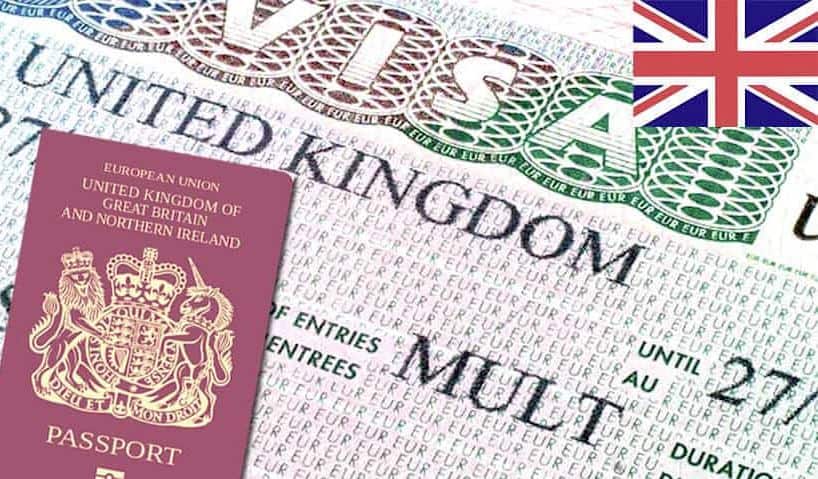 The UK government says the state-funded national health service (NHS) will increase from £624 per year to £1,035 per year.
New UK Visa Price
According to the government, the cost of study visas is to also go up by 15 percent (from £363 to £417) and work visas by 20 percent (from £1,235 to £1,482 for a period of more than three years).
In a video seen on Friday, John Glen, chief secretary to the UK treasury, said the prices of visit and work visas, post-study work (PSW) visas will rise.
Similarly, he said the cost of study visas, certificate of sponsorship (COS), indefinite leave to remain (ILR), settlement status, and others will be more expensive.
Reason For UK Visa Hike
Glen added that priority visa applications will also increase significantly.
"We plan to increase the rates of the immigration health surcharge, which have been frozen for the last three years," he said.
"Despite high inflation and wider pressures facing the economy and the system, in general, to ensure that it covers the full healthcare costs of those who actually pay.
"Under our plans, the main rate will increase to £1,035, and the discounted rate for students and underage teens will increase to £776.
"This increase in the surcharge will help fund the pay rise for doctors. At the same time, we will increase fees across a range of immigration and nationality routes, including for people coming here to live, work and study at a time of record high immigration numbers.
People Also Read:Nigeria Students In UK Lament Over Forex Hike 
"Specifically, this means increasing the cost of work visas and visit visas by 15 percent and increasing the cost of study visas, COS, settlement, citizenship, wider entry clearance and ILR visas and priority visas by at least 20 percent.
"We're also equalising cost for students and for those using a priority service so people pay the same whether they apply from within the UK or from outside the UK.
"This will help cover more of the costs of migration and border system allowing the home secretary to divert more funding to police forces to help fund the pay rise for the police.
"We will cut back on civil service recruitment in the ministry of defence until March 2025 to help fund the pay rise for all forces."
The development is coming a day after Rishi Sunak, the UK prime minister, announced plans to significantly increase visa application fees.
The prime minister had said the government intended to raise over £1 billion to pay teachers, police, junior doctors and other public sector workers.
₦500bn Palliative: Is ₦8,000 Monthly Living Expense Enough In Nigeria? Find Out