From time to time, people have always come out publicly to drag the government over the poor welfare of the officers of the Nigeria Police.
These persons strongly believe that the main reason police officers are believed to be corrupt is because they are not well taken care of.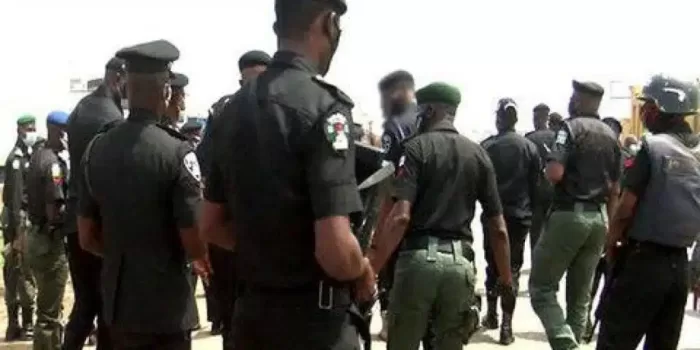 However, these issues are never resolved, and the voices die down with time.
Now, police in Northeast on counter-insurgency operations in the Northeast region have lamented the non-payment of their duty allowances in the last five months.
Depressed Officers
Joint security forces comprising mobile police and the military were posted to the region to fight Boko Haram and the Islamic State West African Province (ISWAP) fighters and bandits.
Indeed, the disgruntled men are in the Northeast to fight insurgency, yet they are in financial insecurity.
It was learnt that some of the affected officers alleged that they had been owed various allowances since their deployment to the Northeast.
In a chat with SaharaReporters, the officers accused the police authorities of abandoning them, adding that they were confused, depressed, destabilised and less productive.
Special Allowances
"For a good five months now, we, men of the Police Mobile Force here in the North-East states of Adamawa, Yobe Borno and others have not been paid our special allowances.
However, our counterparts in the army are being paid monthly and it's the same budget," one of the aggrieved policemen told SaharaReporters.
The officer says attempts to complain have been met with threats by the police authorities.
Also, the police in Northeast called for a review of the allowances to reflect the current economic realities of Nigeria.
We Now Rely On Bribe
Another officer, an inspector in rank, lamented acute hunger, saying they were not properly fed and their health had not been looked after.
You May Like: IGP Sets Up Firearms Licensing, Regulations Committee
"We are not even given good food. We use our money to buy medicine from public medical vendors due to poor medication.
"Most of us now rely on bribe from motorists.
"Could it be that all of us who are policemen sent here for Boko Haram Operation were dumped here by the authorities?
"Our allowance for rank and file is ₦30,000 monthly and inspectors are expected to get ₦45,000.
That is if the month is 30 days and if it's 31 days, an additional ₦1000 for rank and file while inspectors will get an additional ₦1500."