The cultists who beheaded DPO Bako Angbanshin in Ahoada East Local Government Area of Rivers State have landed an entire community in serious trouble.
Indeed, when two elephants fight, the grass suffers. Now, residents of the Odumude community have begun to flee their homes.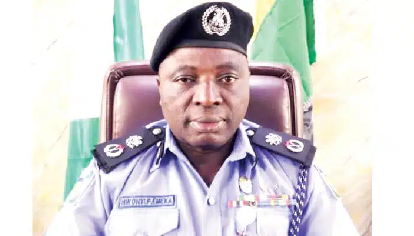 It became necessary to escape after the police launched a manhunt for the killers of the DPO.
The Rivers State Police Command vowed on Saturday to clamp down on the killers of Angbanshin.
The Ambush
Angbanshin was brutally murdered on Friday night, by suspected cultists.
The state Commissioner for Police in the state, Emeka Nwonyi, in a statement on Saturday, confirmed how Angbanshin was killed.
He led a team of operatives to raid some criminal hideouts in the area.
Nwonyi narrated that while returning, gunmen suspected to be cultists ambushed them.
Angbanshin's men retreated after running out of ammunition.
He explained that the late DPO sustained fatal injuries.
Incapacitated, he was captured by the gunmen who took him away to murder him.
Manhunt
Angered by this, the police on Saturday launched a manhunt for the killers of the deceased.
They are also conducting a search to recover his body.
According to the police in the state, since the launch of the manhunt, residents have abandoned the community, possibly for fear of being apprehended.
During the operation, the Rivers' CP, with his team along with tactical units, arrested six suspects within the community and also seized some items, locally crafted pistol and some charms.
You May Like: PHOTO: See Who Took Selfie With Biden In G20 Summit
The Police spokesperson in Rivers State, SP Grace Iringe Koko said the suspects and the confiscated items are currently under police custody. Suspects are undergoing interrogation at the State CID, Port Harcourt.
A New DPO
She said a new DPO, SP Zuokumor Richard, has been assigned to the division, and "he is accompanied by half a unit of men from Mopol 48, a one-third unit from Mopol 19, 56, and tactical teams."
"He has been tasked with a thorough search of the area, apprehension of the culprits responsible for the DPO's demise, recovery of the body, and location of any operational weapons used.
"This operation will continue while the investigation remains ongoing".