In a turn of events on Monday, the Presidential Election Petition Court (PEPC) rejected the bid of President Bola Tinubu and the All Progressives Congress (APC) to halt a petition from the Allied People's Movement (APM).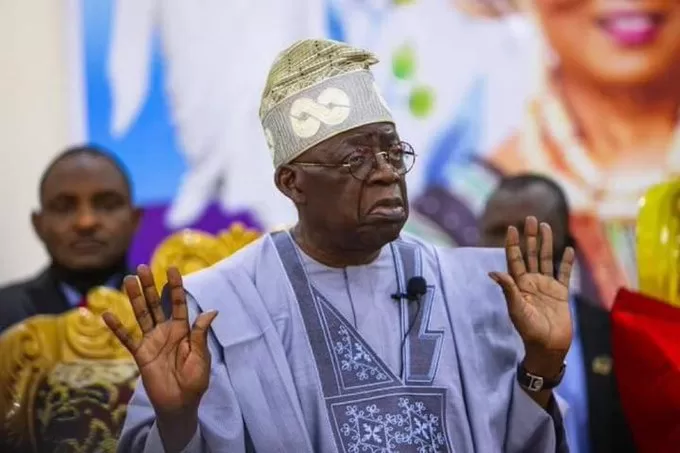 The APM's petition is challenging Tinubu's eligibility in the February 25, 2023, presidential election.
Tinubu, through his chief lawyer, Wole Olanipekun, sought to apply a Supreme Court judgment given on May 26, 2023, to dismiss the APM's petition.
However, this request was denied.
The Contention
Tinubu's contention was that the Supreme Court had addressed the lone issue raised in APM's petition in a lawsuit filed by the Peoples Democratic Party (PDP).
He attempted to persuade the court to use the spirit and letters of the Supreme Court ruling to dismiss the APM's petition proceedings.
However, the presiding justice of the court, Justice Haruna Simon Tsammani, disagreed with Tinubu.
To him, the party should not be prevented from having a fair hearing.
You May Like: REVEALED: How DSS Secretly Raided EFCC Headquarters
Justice Tsammani advised Tinubu to postpone his objections to the hearing of the petition until the final address stage of the court's proceedings.
APC Objections
The APC, represented by its lawyer, Charles Edosomwen, raised similar objections against the petition.
But these were also rejected by the PEPC for the same reason.
Earlier, the APM, represented by its lawyer, Gideon Ijiagbonya, confirmed that they had received the Supreme Court ruling Tinubu intended to use to end its petition.
Also Read: 'Binance Nigeria Limited Is A Scam ' – Binance CEO Declares
Upon reviewing the judgment, Ijiagbonya and his legal team concluded that the petition had merit and asked for its hearing.
The APM lawyer requested a postponement until June 26 to secure a crucial document from the Independent National Electoral Commission (INEC) to support its case.
The recent developments in the Tribunal has stirred numerous questions from Nigerian, as they cannot help but wonder the challenges facing the Tribunal.
Watch the video below for more insights.