NFL legend Tom Brady has revealed that Harry Kane's move to Bayern Munich scuppered his plans to meet the England captain in the coming days.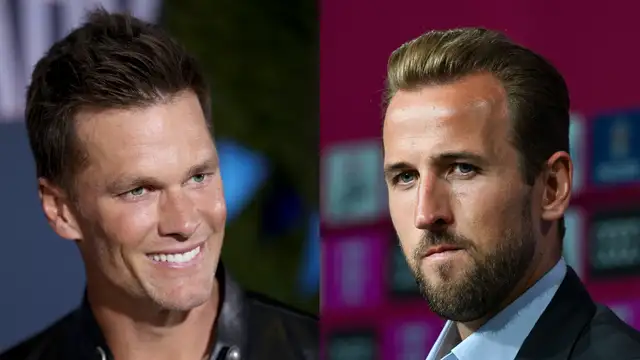 Brady, who visited the UK this weekend to watch Birmingham City play following his recent minority investment in the west Midlands club — gave his verdict on Kane's big money move to Bayern.
"Harry's been a friend of mine for a while," Brady said to Sky Sports News.
"We were supposed to meet Monday morning and then the plans changed quickly. But [I'm] very excited for him.
"He was part of a great club in Tottenham and he's going to another great club.
"And I think he wanted to compete in the Champions League and he's gonna get a chance to do that."
Harry Kane and Tom Brady might seem like an unlikely friendship.
But the two first got chatting due to the former Spurs striker's love of American football, which led to some conversations on Instagram.
The England captain's move to Germany may have prevented the pair from meeting up in person on this occasion.
However, it's likely to only be a matter of time until they do link up again.
Bayern's new striker didn't have the ideal start to life in Bavaria; in the DFL-Supercup on Saturday, he made his debut as a substitute, failing to have an impact in a 3-0 loss to RB Leipzig.
Read more: Manchester United Eyes Benjamin Pavard To Replace Maguire
However, it would be harsh to judge Kane off 20 minutes of football with a team he did not get a chance to train with.
He's likely to make his full debut away to Werder Bremen next Friday, and the eyes of football fans across the globe will be on him.
Digital World: Nigerians Performance On Digital Platform