As part of efforts to curb insecurity in northern Nigeria, president Tinubu is investing in housing projects to help provide shelter for residents.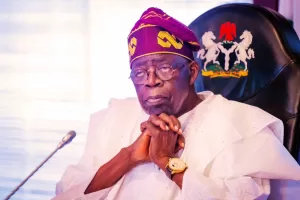 Vice President Kashim Shettima said on Friday that President Bola Tinubu has approved the construction of 1,000 houses in Sokoto, Kebbi, Katsina, Zamfara, Kaduna, Niger and Benue States.
Olusola Abiola, Director of Information, Office of the Vice President, in a statement, said Shettima stated this at the commissioning of projects executed by Borno State Government in the last 100 days.
The Vice President explained that the housing projects were part of a broad plan by the Federal Government to address conflicts in the north.
Shettima also revealed that Tinubu approved ₦50 billion to the National Emergency Management Agency, NEMA, to kick-start the Pulaku initiative which was a non-kinetic solution to the crisis confronting the people of the northwest.
"President Tinubu has approved the construction of 1,000 houses in Sokoto, Kebbi, Katsina, Zamfara, Kaduna, Niger and Benue state with all the ancillary facilities of schools, clinics, veterinary clinics and ranches for the Fulani community in Kaduna and Benue states.
The Vice President assured that all parts of the country would benefit from the developmental strides of President Tinubu.
Wheat Production
Shettima also stated that the Federal Government was planning to re-ignite wheat production in the country.
He noted that President Tinubu was aware of challenges confronting Nigerians and would make efforts to address them.
"The issues confronting Nigerians will be addressed. We will use all available vehicles to fix things.
"President Tinubu means well for this country and he is determined to change the fortunes of the nation for the better.
"Some of the painful decisions taken by the government were products of the circumstances we have found ourselves in.
"Be rest assured that in the coming weeks and months, this government will unveil a lot of projects and programmes that will touch the lives of many," Shettima said.
He commended the vision and leadership of Gov. Babagana Zulum of Borno State, particularly in his capacity to address the welfare of the people.
"We are extremely lucky in having him as our leader, Governor and brother at this time. Gov. Zulum and I have the best of relationships.
"We have become the reference point in relationship management between a successor and predecessor in modern day Nigeria.
"I want to thank him for all the empathy and support and most importantly for putting Borno first," he stressed.
See Also: Man Electrocuted To Death While Stealing Transformer Cables
Out of 77 new projects completed in 100 days of Zulum's administration, the VP commissioned the Shuwari ll Community School and Healthcare Centre.
Mr Shettima also commissioned the Alikaramti Community School and the Gamboru Liberty Day Seconday School, all within Maiduguri metropolis.