It is a sad story of how some Nigerians go ahead of other Nigerians to a country and make it difficult for others following them to access that Nation. 
Recently, Seychelles banned Nigerians from visiting.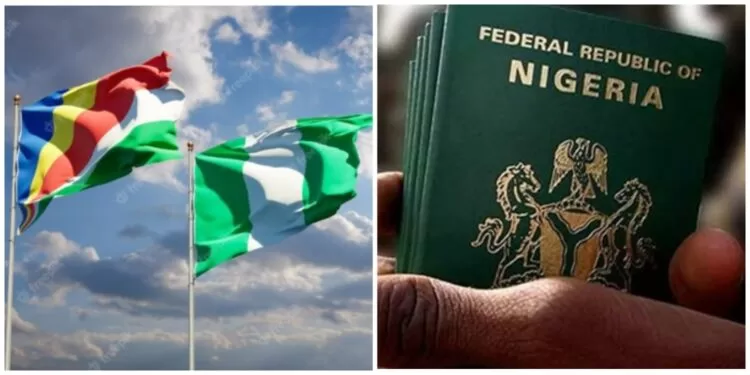 Many Nigerians wondered why the small African Country of a less than 100,000 population will take that hash decision against Nigeria.
Now, we know the reason.
There is a rise in the cases of criminal activities, such as drug trafficking and internet fraud, associated with individuals from Nigeria in Seychelles.
The Vice President of the nation, Ahmed Afif, revealed this decision of his country.
He says that immigration authorities have been directed to grant entry only to Nigerians holding diplomatic passports or residential permits.
However, according to the Seychelles News Agency, citizens of Nigeria who intend to visit Seychelles as tourists or potential residents are facing an indefinite ban.
Afif emphasised that other categories of travelers will be closely monitored, with the Seychelles Electronic Border System (SEBS) meticulously scrutinising their applications to ascertain their reasons for wanting to enter the country.
The Vice President explained that his government had observed a worrisome trend in recent months, posing a threat to the country's border security and economy due to criminal activities taking place within its borders.
Here's another great read for you: Social Media In Mixed Mood Over Seychelles Visa Ban On Nigerians