The Director General of the Lagos State Office of Public Procurement, Fatai Idowu Onofowote, has tendered a public apology to Lagosians for not giving detailed explanations in the initial document on public procurement it earlier released.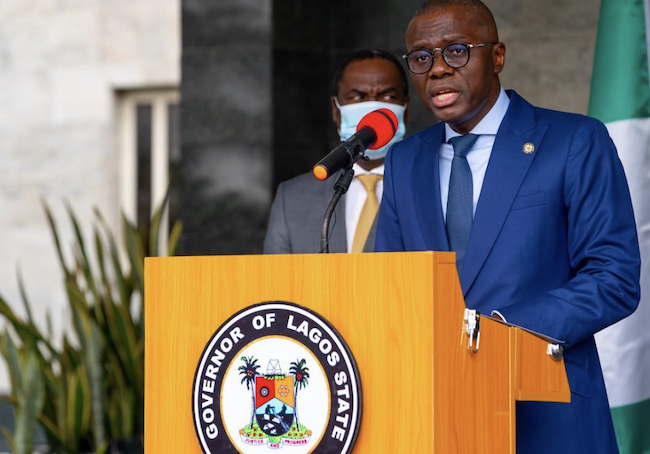 The Sanwo-Olu led-government had come under heavy criticism as a result of the release.
Basically, the outrage was sparked after documents from the public procurement office emerged.
The documents showed the outrageous amount earmarked for specific tasks and projects in the state.
Funsho Doherty had queried some contract awards as approved by the state's procurement agency.
His comment had exposed the contracts to further scrutiny from Nigerians.
However, many believed the amount earmarked for those tasks were outrageous.
The Misinterpretation
But in a statement released on Tuesday, the public procurement office said the information it reeled out was misrepresented and misunderstood.
"Our attention has been drawn to recent concerns regarding certain information posted on the Lagos State Public Procurement Agency's website.
"Acknowledging the misunderstanding arising from the lack of clarity, we recognise the unintended misinterpretations of this information.
You May Like: ₦2 Billion Rechargeable Fans: Sanwo-Olu's Deputy, Hamzat Makes Defense
"The agency is committed to ensuring transparency, accuracy and accountability in all the government transactions, as mandated by the Lagos State Public Procurement Law.
"We regret that specific details, particularly concerning the descriptions of government dealings, may have inadvertently led to confusion.
"It has impacted both governmental entities and corporate partners providing services to the state.
"This arose largely from the lack of detailed descriptions in the project information, which has inadvertently led to confusion in the public space," statement by Onofowote read.
Line-By-Line Explanation
"We empathise with public concerns and extend our sincere apologies for any distress caused.
"It is never our intent to cast doubt or cause misunderstandings that might tarnish the reputation of respected individuals and organisations involved in these transactions.
"To address these concerns thoroughly , the agency has taken immediate steps.
"Line-by-line explanations of the contracts in question are attached herewith.
"The aim is to provide absolute clarity and dispel any lingering misconceptions.
"The Agency will continue to improve its internal processes and communication methods.
"Our commitment as a government is to offer clearer and more accessible information to the public.
"It is pivotal to stress that the Agency's autonomy exists to ensure fairness and transparency, not to cause confusion or discredit any involved parties," it added.