Russian missile attacks on Ukraine's Black Sea coast have destroyed 60,000 tonnes of grain and damaged storage infrastructure, officials say.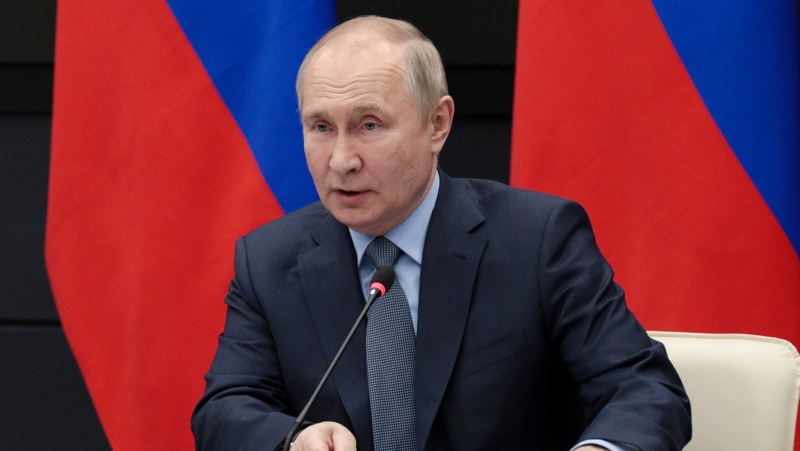 Agriculture Minister Mykola Solskyi said a "considerable amount" of export infrastructure was out of operation.
Russia has pulled out of an international grain deal in place since last summer, guaranteeing safe passage for exports across the Black Sea.
The Kremlin argued its demands for Russian exports had not been honoured.
Within hours of its withdrawal from the grain deal on Monday, Russia had struck the southern port cities of Odesa and Mykolaiv in the early hours of Tuesday.
It followed that up with more strikes overnight into Wednesday, targeting grain terminals and port infrastructure in Odesa and further down the Black Sea coast in Chornomorsk, two of the three ports that were included in the export deal.
Odesa military spokesman, Serhiy Bratchuk, called it a "truly massive attack".
The agriculture minister said the 60,000 tonnes destroyed in the strike were "supposed to be loaded on a large-tonnage ship and sent through the grain corridor 60 days ago".
Russia Blows Hot
Russia's defence ministry later declared that from midnight on Wednesday (21:00 GMT), any ships heading to Ukrainian ports would be viewed as potential carriers of military cargo and party to the conflict.
Some north-western and south-eastern areas of the Black Sea would be temporarily dangerous for shipping, it added.
Read Also: Names You Will Likely Find In President Tinubu's Ministerial List
At least 12 civilians, including a nine-year-old boy, were wounded during the attacks, which also caused damage to blocks of flats, military officials said.
Ukrainian President, Volodymyr Zelensky, said each missile strike was a blow not just to Ukraine, but to "everyone in the world striving for a normal and safe life".
France and Germany also condemned the attack.
Germany Foreign Minister Annalena Baerbock said that by covering Odesa with a hail of bombs, Russian President Vladimir Putin was robbing the world of any hope of Ukrainian grain and "hitting the world's poorest".
The infrastructure ministry published a series of photos showing damage to silos and other grain facilities. Officials said there had been damage to wharves and reservoirs, but it was international and Ukrainian traders that had suffered the most.
Russian war commentators said the damage proved that Kyiv was unable to shoot down the majority of Russian missiles and drones.
Red Flash In The Window
Officials said the co-ordinated attack involved Kalibr cruise missiles, Onyx supersonic and Kh-22 anti-ship missiles as well as kamikaze drones, fired from the Black Sea, Crimea and southern Russia. Although 37 Russian missiles and drones were shot down, a number did penetrate Ukrainian defences, they said.
"I saw a red flash in the window and reacted immediately," one resident told the Reuters news agency.
"I went downstairs, it was noisy and filled with smoke outside, people were in panic, some were crying, glass shards were scattered all over. It was impossible to remain in the area."