The departure of Googles former Country Director, Dr. Juliet Ehimuan, has paved the way for another Nigerian to emerge and steer the affairs of the company in Africa. Now, Google has appointed Alex Okosi as its new Managing Director in Africa.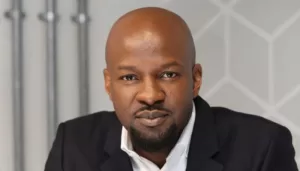 Google, has appointed Alex Okosi as replacement for departed country director, Dr. Juliet Ehimuan who left the company barely a month ago.
Currently, Okosi is the Managing Director for YouTube in EMEA Emerging Markets.
Have You Read: Google Bard: Why 180 Countries Sign Up To Rival ChatGPT
He will now take on the role of the Managing Director for Google in Africa.
His new responsibility includes all Google's operations in Africa and programmes to help businesses and economies grow.
Also, he has to expand access and provide tools to help the next billion users get more from the Web.
Reaction From Google's Top Executives
Vice President, EMEA Emerging Markets at Google, Meir Brand, said: "Alex is a proven leader with a wealth of experience in the media and technology industries.
"He has a deep understanding of African countries and a passion for using technology to empower people and businesses".
Okosi, a seasoned media, entertainment, and technology leader.
Prior to joining YouTube, he held the position of Executive Vice President and Managing Director of Viacom International Media Networks Africa and BET International.
In his most recent position at YouTube, Okosi played a pivotal role in steering the platform's growth. Also, he was pivotal in Google's expansion across Africa, the Middle East, and Turkey.
Internet Can Be Used To Develop Lives
Okosi said: "I am excited at the prospect of leading Google's team in Africa and the opportunity to be a part of this diverse and dynamic region.
You May Also Like: Developers In Luck As Google's Bard Gets New Feature
"I'm a firm believer in the potential for technology and, in particular, the internet to improve people's lives and to help individuals and businesses in Africa to thrive."
Google has been operating in Africa for over a decade and has offices in Ghana, Kenya, Nigeria and South Africa.
The company's products and services are used by millions of people in Africa every day.