Pulisic shared his views on Lionel Messi's dream debut for Inter Miami, as he lauded the Argentine star.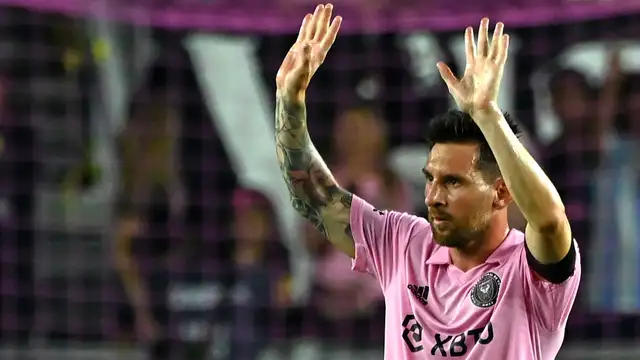 Lionel Messi made a dream debut for Inter Miami on Friday by scoring a 94th-minute world-class free-kick that helped his side beat Cruz Azul 2-1 in the Leagues Cup.
While Messi garnered a lot of appreciation across the world, former Chelsea player Pulisic suggested that the Argentina international's on-field brilliance and ability to 'create magic' does not surprise him anymore.
Speaking to Bleacher Report, Pulisic said: "It's one of those moments where you say, of course it had to happen that way.
"It's not really something that surprises you anymore. It is what he has shown us in the past, for the last decade, even more.
"What he has accomplished, what he continues to do. Everything he has achieved, finally winning the World Cup and then coming in like that, with all the stars watching him play, and him coming in and scoring like that, it really doesn't surprise me anymore.
"It's still special nonetheless just watching him, just creating magic on the field always.
"So it is pretty cool to have him here in this country and I know a lot of people are excited about that".
Read more: Marquinhos Speaks Out On Kylian Mbappe Transfer Saga
Several celebrities, including American media icon, Kim Kardashian, NBA legend LeBron James, and Messi's former Argentina colleague Sergio Aguero, were present to watch Messi make his American debut.
DIFFERENCE BETWEEN PURE WATER AND SACHET WATER: IT'S FUNNY HOW PEOPLE THINK