Luck ran out on two fake police officers who had been extorting money from unsuspecting individuals.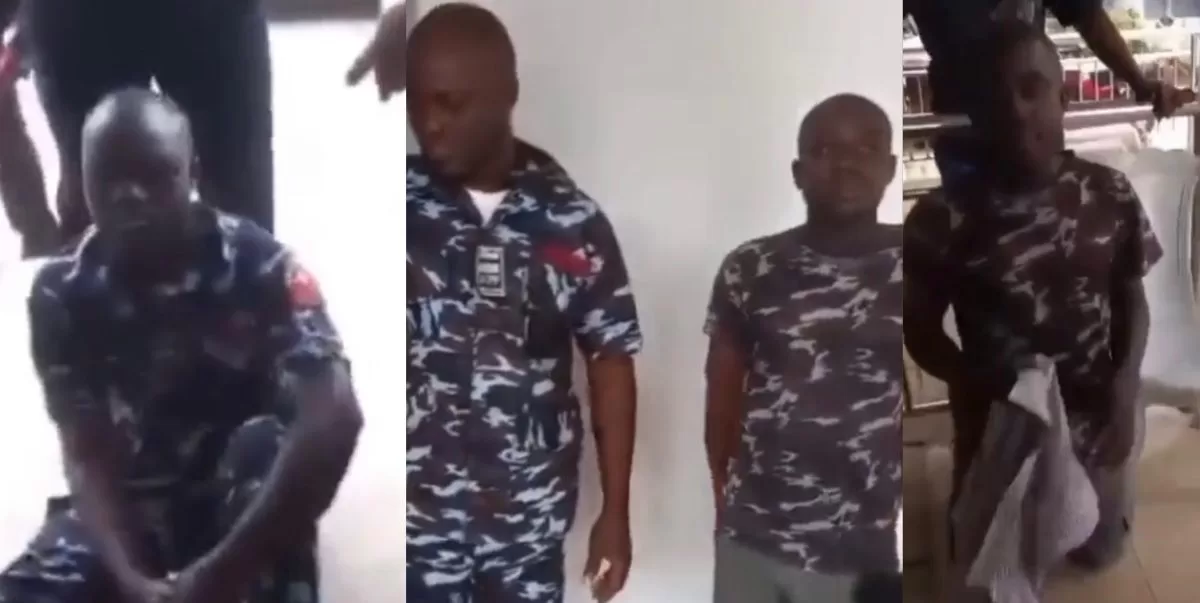 They were arrested while on an illegal patrol in the Ikeja area of Lagos State.
One of the fake officers disguised as a police inspector while the other disguised as his junior colleague.
The duo were apprehended while using the police uniform to extort innocent Nigerians.
You Should Read: You Can Film Police Arresting Anyone, Judge Rules
A pocket knife and a locally modified AK-47 gun were recovered from the suspects.